A contemporary wool rug is both an emotional and financial investment that can last for decades if looked after properly. With regular cleaning and maintenance, your beautiful rug will look as good as new for many years to come. However, there's one issue that you may not have put much thought into before purchasing your wool area rug: the Tineola Bisselliella, better known as the Common Wool Moth.
Whilst moth infestations are more common in wardrobes and on clothing, your rugs can be affected too. Whilst some wool moths may eat the carpet fibres themselves, others are attracted to contaminated rugs, for example food and drink spills and other organic materials left on your rug. So, how do you prevent rug moth damage?
Keeping your rug clean is of paramount importance in preserving the lifespan of your area rug. If your rug is frequently used in areas with high footfall, and is regularly cleaned, you should not have to worry about wool moth infestations. However, more care is necessary in areas such as guest rooms which aren't used as regularly and have lower footfall. Rugs which are being kept in storage can also be affected, so it's important to ensure you're taking preventative measures!
To help you, here are our top tips to prolong the life of your rug, prevent the spread of moth larvae in rugs, and what to do when your rug is beyond saving.
Our 5 Top Tips to prevent wool moths
We are pleased that in over 10 years, we have never had an infestation of wool moths reported in our rugs! So how do you go about moth proofing wool rugs? Here are our top tips.
1. Keeping your rug clean is the easiest way to prevent moth infestation. Make sure to vacuum your wool rug at least once a week, clean up any spills immediately, and regularly inspect your carpet for insects and carpet moth larvae.
2. If your rug is partially covered by a piece of furniture, it is recommended you rotate it every 6 months so as to prevent those particular areas from becoming infected. Moths prefer darker areas, so regular rotation is an effective way to lessen the likelihood of this.
3. When moth proofing wool rugs, it is also recommended you have it professionally cleaned to remove all of the spills and debris that bugs that eat wool rugs are so attracted to.
4. A rug is most at risk of moth infestation when it is rolled up in storage. As clothes moths thrive in humid areas, storing rolled up carpets without protection can be a recipe for disaster! The trick is to take active steps of prevention. Always make sure to keep each stored rug in a plastic bag and check on it regularly.
5. Wool moth treatment is readily available in the form of moth sprays for rugs and you can install moth traps and moth papers to monitor any activity if you suspect you have spotted moth larvae in your rug.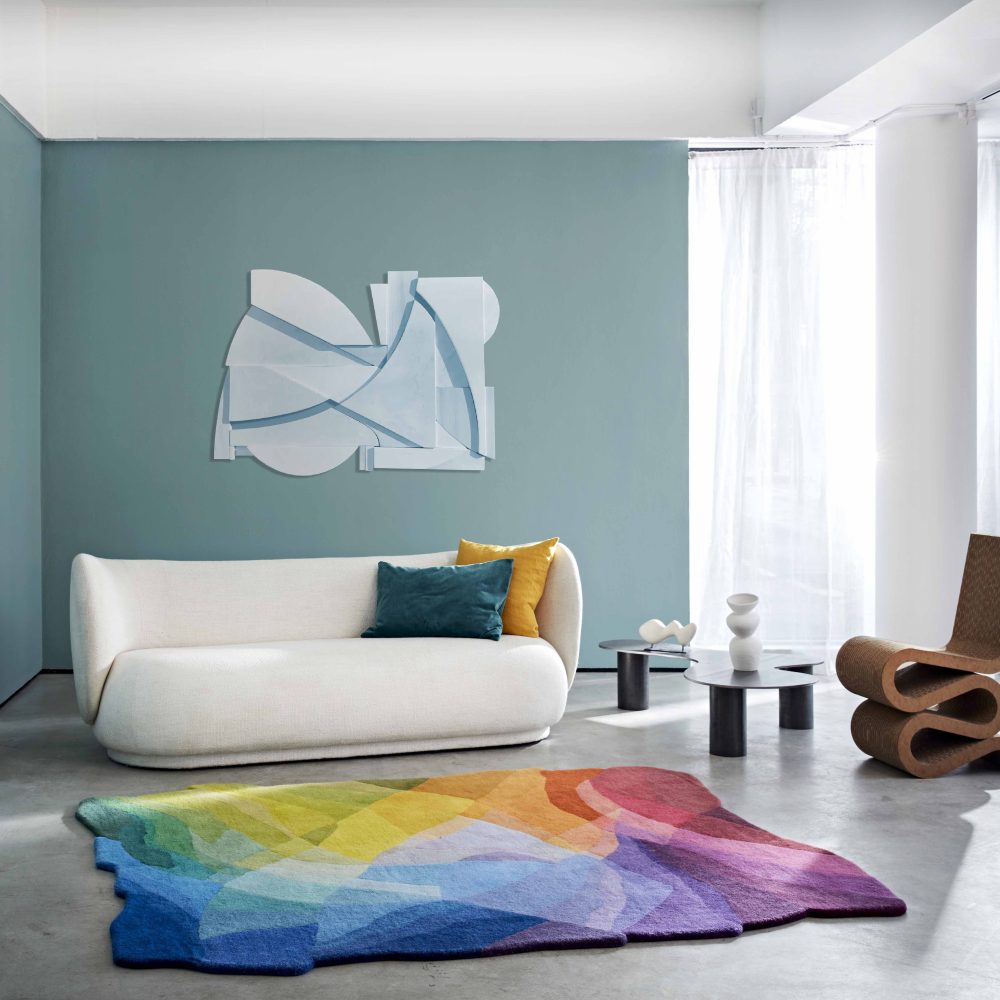 Signs of wool moth infestation: What to look out for
Even when following our top tips for prevention, it is always best to regularly check for signs of moths in your wool carpet and rugs.
The most obvious sign that your rug has been infested is patches of wool fibres missing from your carpet or the fact that you find loose fibres on the surface of the area rug. In these cases, the wool has been completely eaten away by the moths, making this particularly hard to repair.
If larvae or cocoons are visible within your rug, or even small granules that resemble sand, identified as larvae excrement, this is another sign of carpet moth damage. Whilst adult moths do no damage to the rug directly, their larvae are the bugs that cause the serious damage.
If you notice any of these signs, it's time for some carpet moth control.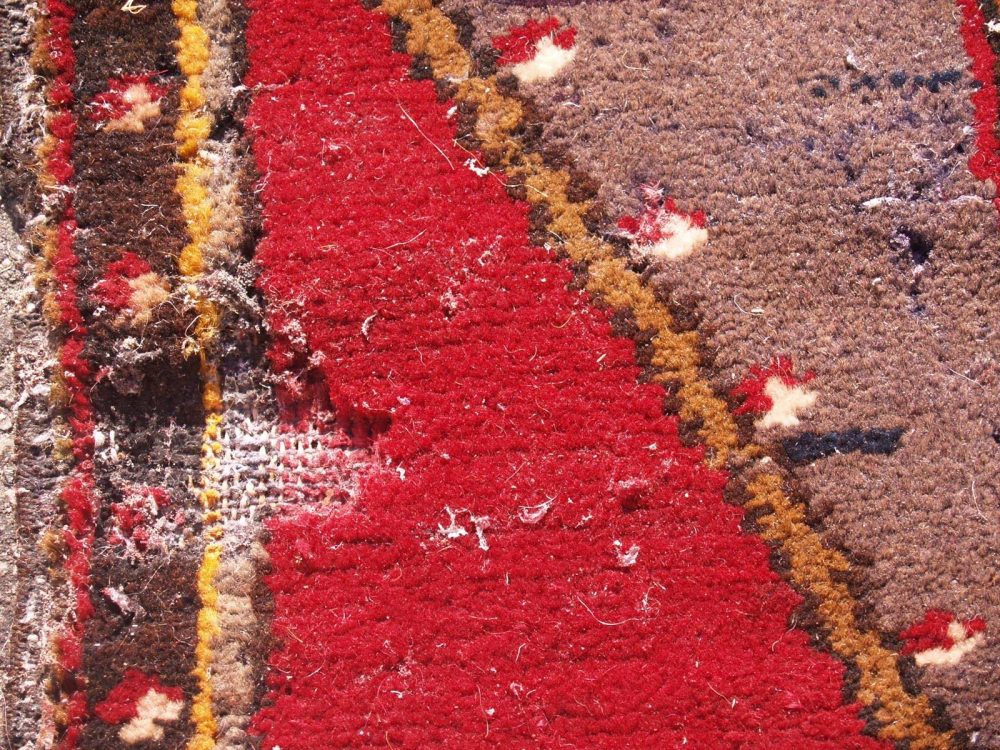 3 Steps to deal with a wool moth infestation
If your beautiful wool rug has been infested by carpet moths, but you are lucky enough to still be able to save it, there are some remedies to get it looking its best once again.
1. Firstly, take your rug outside and spray it with an anti-moth spray such as Moth Stop. These sprays are made specifically for rugs and carpets and will kill moths and their larvae.
2. Once you have saturated the rug, wrap it tightly in plastic wrapping and let it sit for 1-2 weeks to ensure the infestation has been removed.
3. Once this time has passed, unwrap your wool rug and vacuum it on the strongest setting before wrapping it in a new plastic bag for another two weeks. Once this has been done, your rug should be free of the wool moth infestation!
It is recommended that this process is repeated after 3 months in case any surviving larvae bring about new wool moths.
If you don't feel prepared to deal with the wool moth infestation in your rug by yourself, it is recommended to have the infestation managed by a professional.
What if it's too late to save my rug?
If it is too late and the moths in your wool rug have already caused irreparable levels of damage, why not treat yourself to a new one? Most of the time, purchasing a brand-new rug, such as one of our Sonya Winner contemporary rugs, is the best solution, and sometimes even a cheaper option than getting your old one repaired!
Our wool area rugs are known for their durability and ergonomic properties, as well as their vibrant and highly original designs. A high-quality designer rug will last longer and wear well, meaning that with the right prevention methods you should be able to treasure this rug for many years! Make sure to take a look at our collection of contemporary wool rugs here.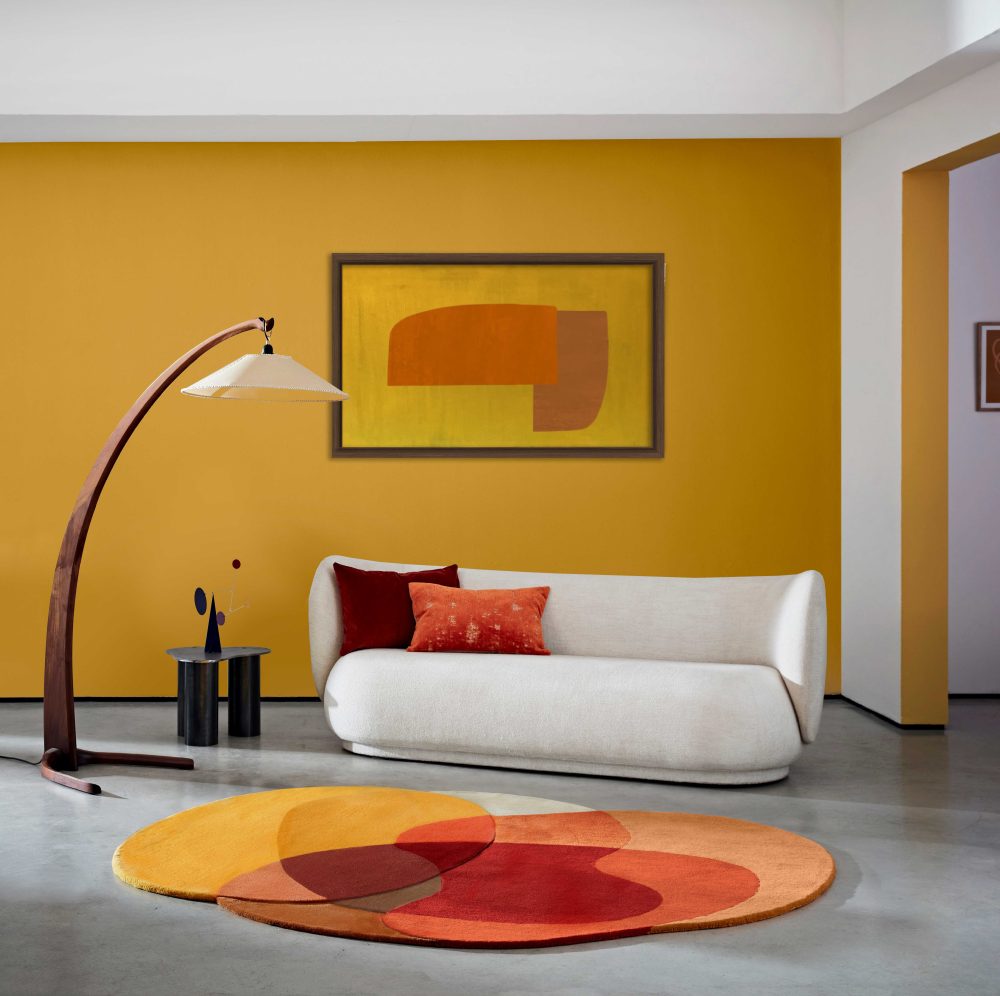 If you would like more information on how to care for and treat your contemporary rug, please don't hesitate to get in touch with us. If you're thinking of treating yourself to a brand new wool rug that you can take the relevant steps to protect from wool moth damage, take a look at our vast collection of high quality area rugs that are perfect for any home.