In today's blog, we tell the story of how 10 years ago, Sonya created the After Matisse Rug.
This iconic, award-winning rug was inspired by Matisse's Snail collage (see below), which you can find at the Tate Modern. This artwork is one of his most well known 'Cut Out's' created in the final chapter of his life.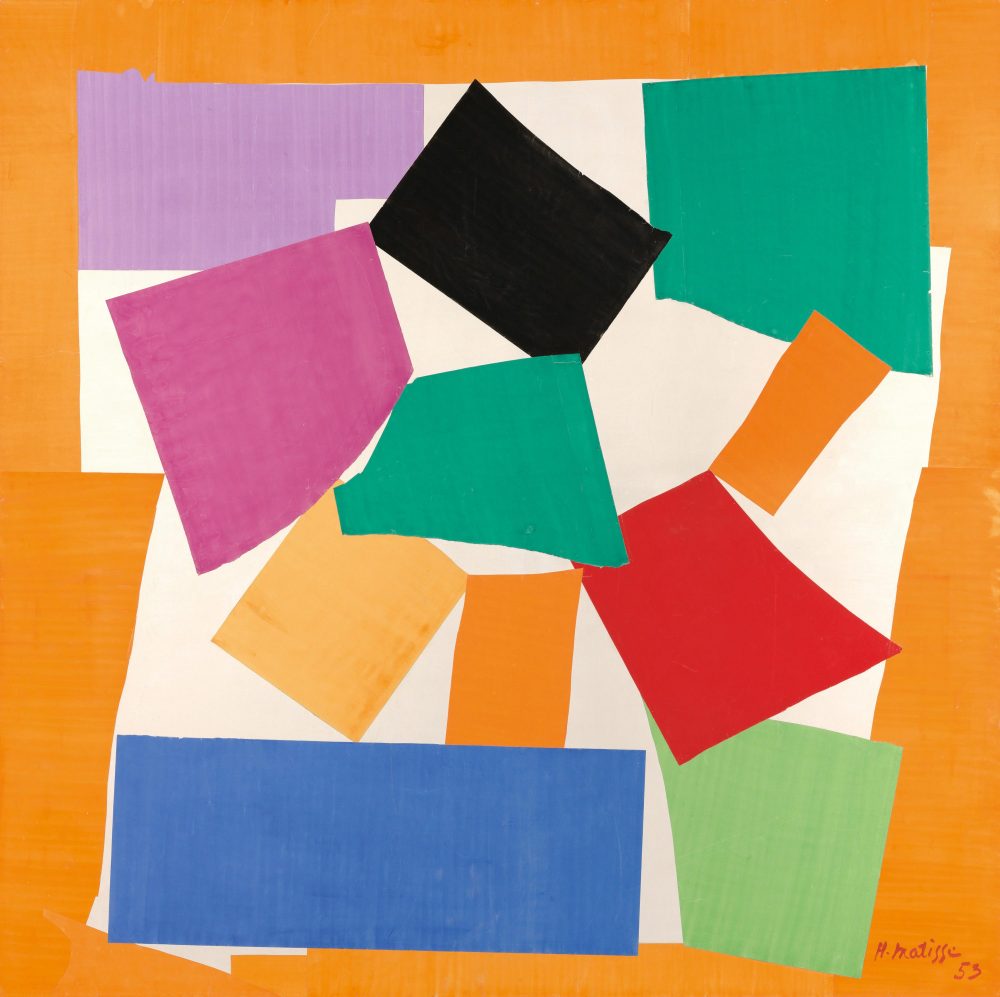 Matisse – a giant of modern art – spent hours energetically hand-cutting freeform shapes from paper painted by his loyal assistant, Lydia Delectorskaya, in bright primary style colours. Matisse then instructed Lydia to assemble these scissor cut forms into spectacular graphic artworks: 'The Matisse Cut-Outs'.
Lydia assisted with Matisse's work, documented the process in photographs and modelled for him. Aime Maeght, an art dealer and Matisse's friend believed Matisse and Lydia were in love in the last years of Matisse's life.
Matisse's wife, Amélie, was known to be quite jealous of Lydia and Lydia's involvement with Matisse, however, this "love" between the two was never really proven to have existed for sure, friends of both Matisse and Lydia believed that even if it was real, it was never consummated.
Despite the rumours about their relationship, one thing is a fact; Lydia's help and loyalty enabled Matisse to keep working until his death in Niece in 1954 at the age of 84 despite all other health complications he suffered earlier in 1941.
"Le Patron" (The boss) is how Lydia used to call Matisse. "It was very clear that she was taking very good care of the artist and everyone was in love with her as she had a joie de vivre", said Mr Maeght who was admittedly in Love with Lydia too!
The care provided by Lydia is believed to have added 10 to 20 extra years in Matisse's life and career!
In his late 60s, Matisse was confined to a wheelchair due to poor health. From here, he created some of his most daring and exciting work. Inspired by the hand-cut square shapes from Matisse's Snail Cut Out, the After Matisse Rug has an irregular form and dynamic movement.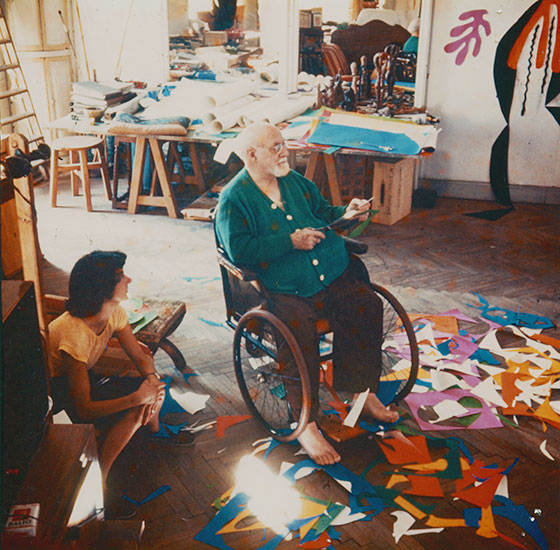 Matisse was raised in a small industrial town in the North of France and later, in his early 20s, began drawing classes in the mornings before work (he had a job in a law office in Saint-Quentin). Matisse only officially started painting at the age of 21, when he was recovering from an illness. He then worked in all media, from painting to sculpture to printmaking. His innovative way of using vibrant colour and hyperbolic form to express emotion made him one of the most influential artists of the 20th century.
Matisse began showing his art in large exhibitions in the mid-1890s, including the traditional Salon de la Societe Nationale des Beaux-Arts. His art earned positive attention.
Matisse was a very active artist, and even in times of poor health, he would keep creating! With over 60 years of career, Matisse is one of the many legendary artists that proves that time is an ally of art, and how the more an artist ages, the more his work gets refined.
Sonya's continuing fascination with colour mixing adds an additional dimension as primary colours mix within this vibrant contemporary rug to create secondary and tertiary colours. This gives the rug illusion of transparency as if these colour blocks have been laid on a Lightbox giving a feeling of light emulating from within the rug. The After Matisse rug continues to be one of the most popular designs in our collection. Use it to transform your home with vibrant colour and contemporary design!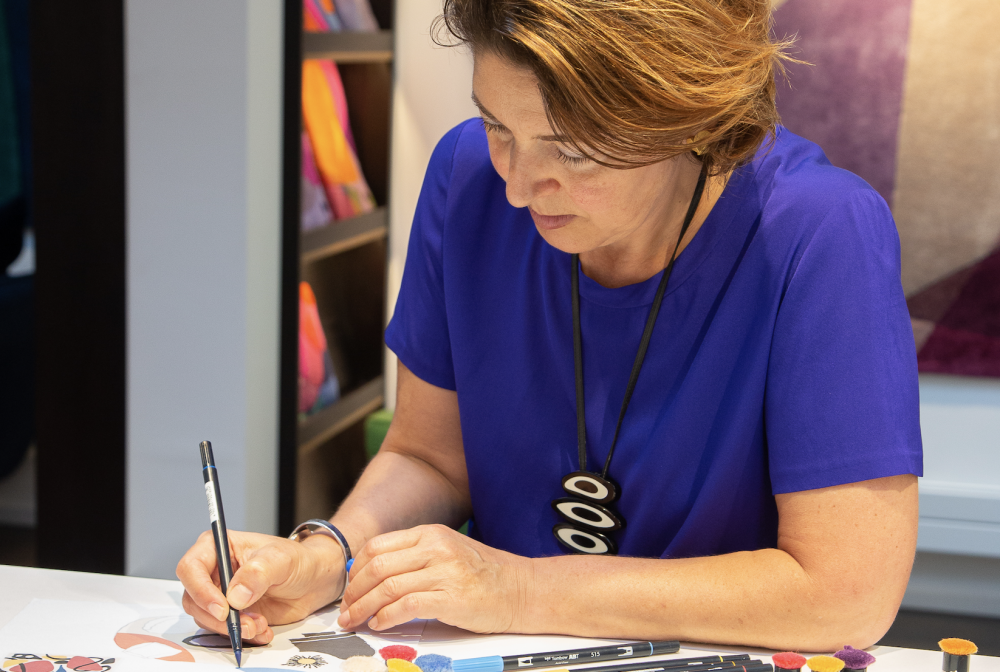 The After Matisse Rug, like all our rugs, is handmade from the design process through to the production and quality control. From putting together pieces of paper (like Matisse's Cut-outs) collaging, drawing on paper or, sometimes even hand-drawn on a tablet. Our art rugs are always created from the brain creativity through the hand to pen
Liked this blog? Share it with a friend!
Also, send us your comments to our contact form or via social media!
Instagram: @sonyawinnerrugs
Twitter: @sonyawinnerrugs
Have a look at our After Matisse Rug and all our vibrant contemporary rugs here