Lincolnshire Today: Product Recommendation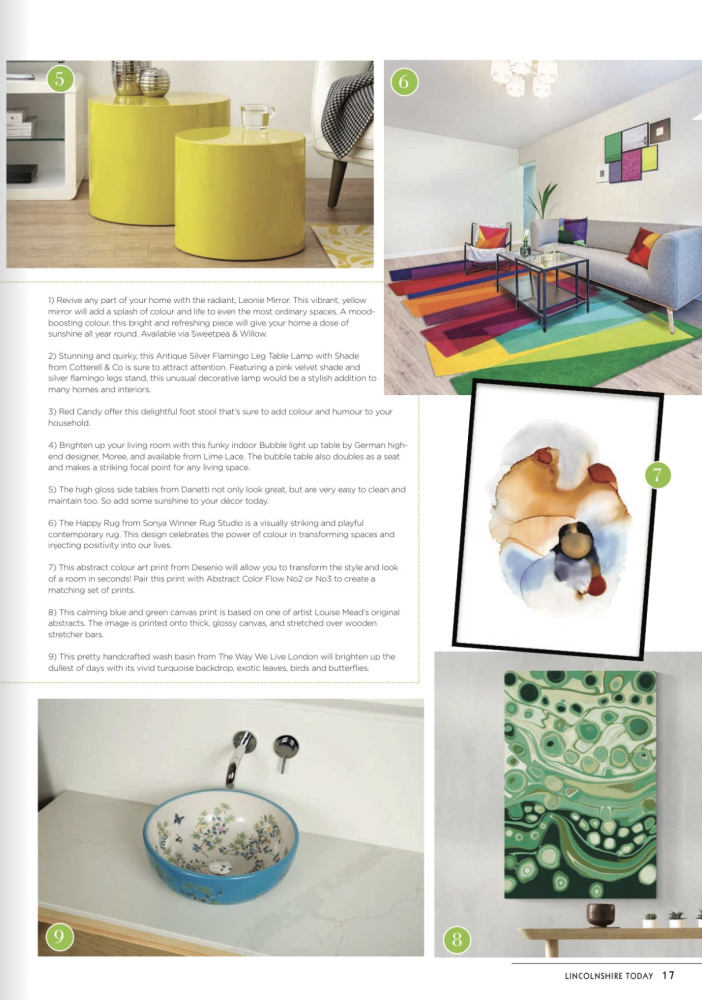 Our Happy Rug has been featured in the February 2021 edition of Lincolnshire Today! We love seeing these eclectic yet colourfully calming recommendations and certainly agree that our rug belongs with them. The Happy Rug brings a pop of colour to any room or any page.
See the rest of our bright Multicoloured Rugs in our shop!