Biophilic design is making a huge comeback in the aftermath of the pandemic, bringing the calming and rejuvenating effects of nature into your home!
What is Biophilic Design?
Biophilic design has a rich history from Victorian museums to the Hudson River Art School. It invites nature into the home through choosing pieces that build a relationship between the outside world and human biology, blending nature and interior design.
Apart from being aesthetically pleasing, biophilic design has proven benefits for our health and wellbeing. Scientists report that incorporating natural designs in your home can reduce stress, enhance creativity, and expedite healing. With hours lost to stress in our busy world, who wouldn't want a natural respite in their own home?
The three main tenants of biophilic design are direct experience of nature, indirect experience of nature, and experience of place and safety. With these ideas, you can easily turn any space into a calming, natural refuge from the world outside. Let's take a look at how to use these for inspiration for your home decor.
Biophilic Design – Direct Experience of Nature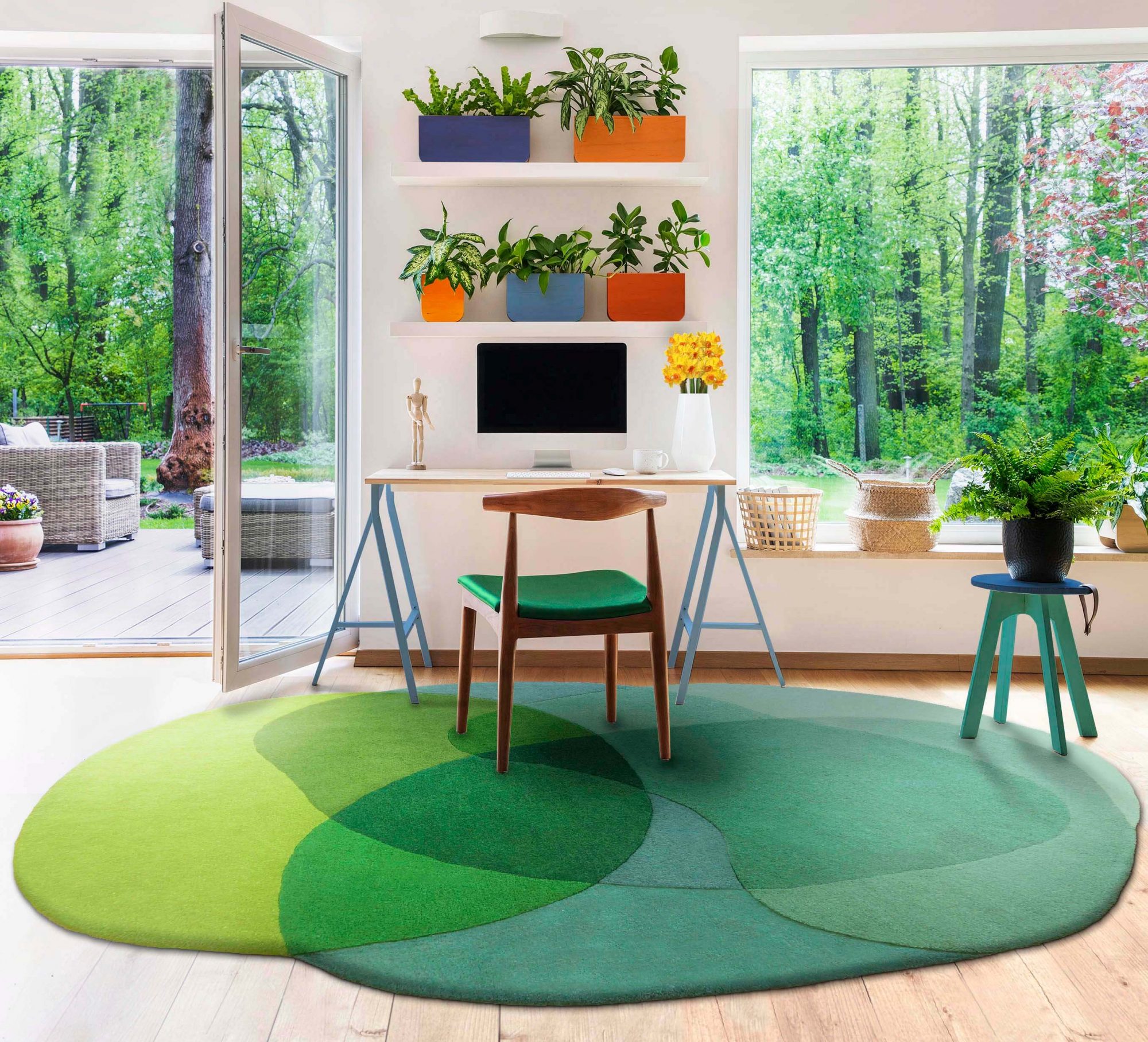 Potted plants in your living room, a small running water fountain in your bedroom, or a natural scented candle in your hallway. These are all ways to incorporate direct nature into your design. The 'direct experience' of nature, also called 'nature in space', can be achieved by engaging with physical nature in your home. Allowing nature this close creates an easy relationship between the natural world and day to day life, reducing stress.
Choosing rugs and furniture pieces with similar colours to the nature in your home can quickly create a theme and coherent design for your room, solidifying the integrated presence of natural pieces.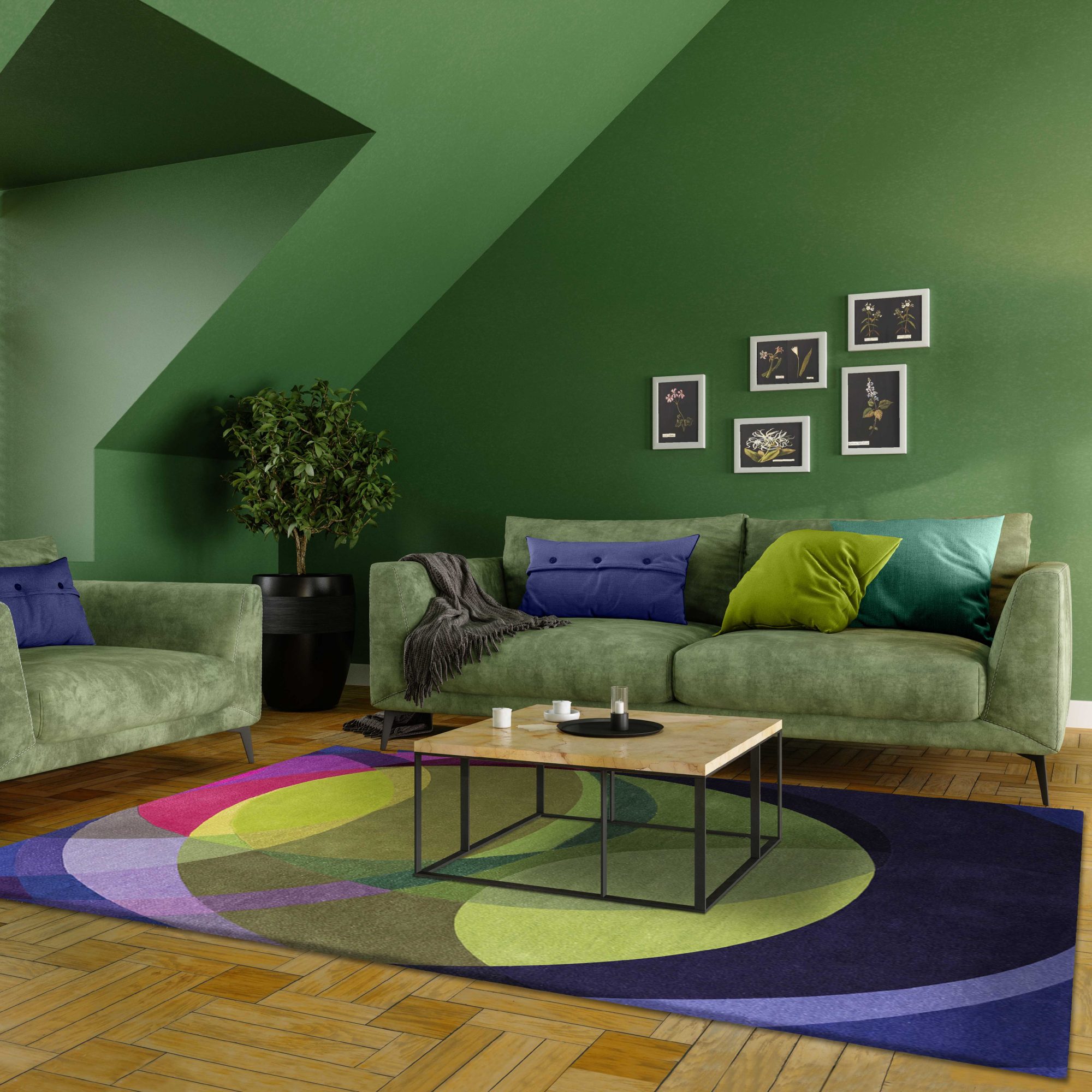 Biophilic Design – Indirect Experience of Nature
Any resemblance to nature could fulfil 'indirect natural engagement' in biophilic design. Also known as natural analogues, this can be accomplished by incorporating into your interior scheme nature-inspired art, patterns, furniture, colours, small ornaments and more.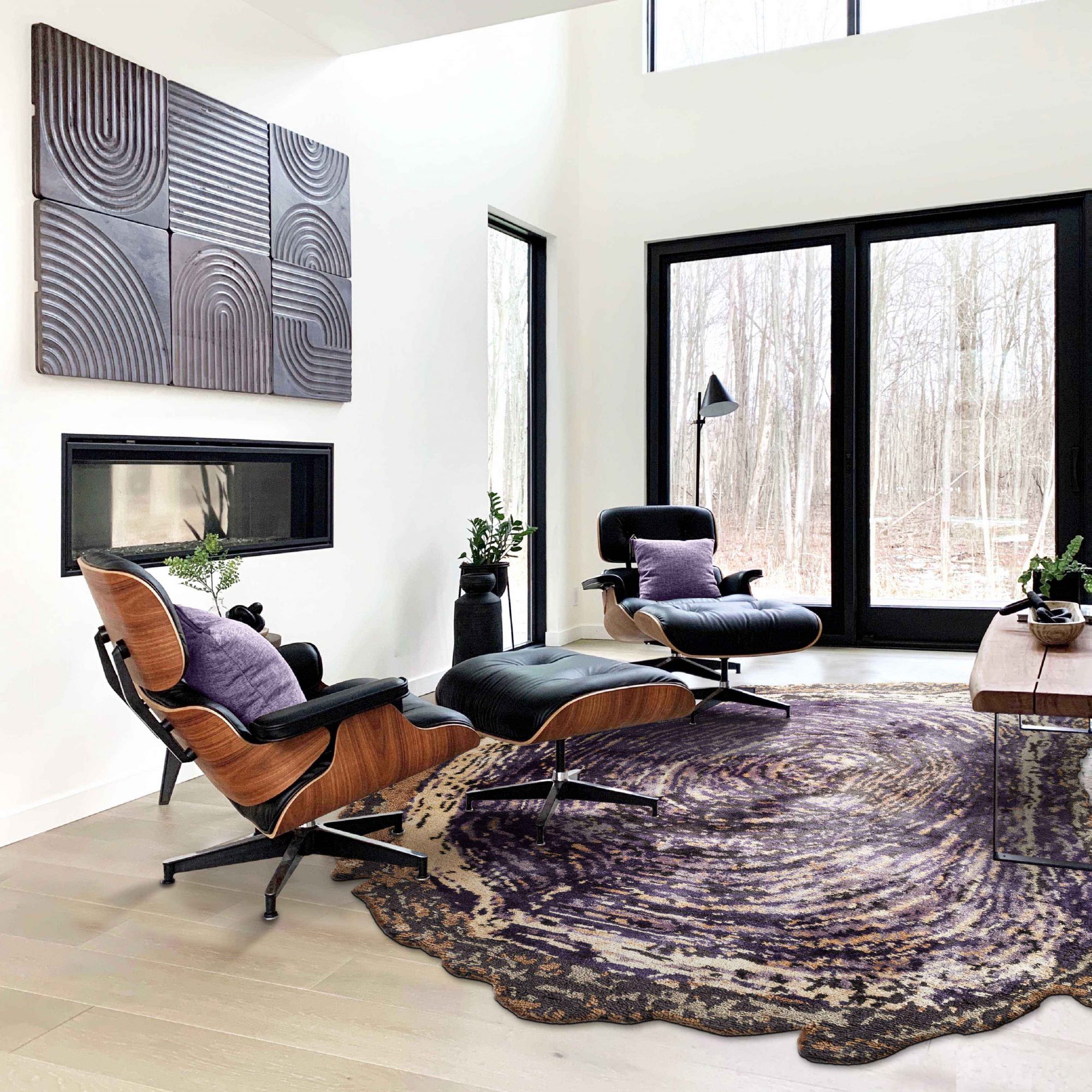 Here in London, or wherever you are in the world, it can be challenging to get away from the bustle of everyday life. It is rare that we can sit back and enjoy nature around us.
But through home design, we can find an escape even when we can't get away. This evocation of nature can help add to a relaxing atmosphere, pulling focus away from our busy lives and into the world around us.
A perfect example of indirect experience of nature are our Antelope Canyon Rugs. The Antelope Canyon rug is named after and inspired by the stunning 'slot canyon' on the border of Arizona and Utah. This mysterious and beautiful canyon was carved by fast flowing flash floods carrying abrasive sand and rocks running through the Navajo sandstone. This erosion over millions of years created the canyon's undulating curves and hollows which in some places are up to 50 meters (164 feet) high!
When the sun is overhead, brilliant shards of light illuminate the base of the canyon to reveal the colours of its magnificent sculpted walls with incredible shapes hollowed out of different layers sandstone – as the light changes through the day the colours of the canyon change dramatically and these changes gave inspiration for the 3 rug colourways in our new rug designs: Twilight, Mist and Pool.
Biophilic Design – Experience of Place and Safety
Imagine the feeling you might experience standing on the top of a mountain range or peering down into a vast canyon carved by a rushing river – the beauty, the wonder and the terror of the wild natural world.
Now imagine these same sensations in the safety of your own home, knowing that it's possible to experience them without facing the danger of the elements. It's the same feeling you might get while curled up in a cabin with a cup of hot chocolate while a storm rages outside.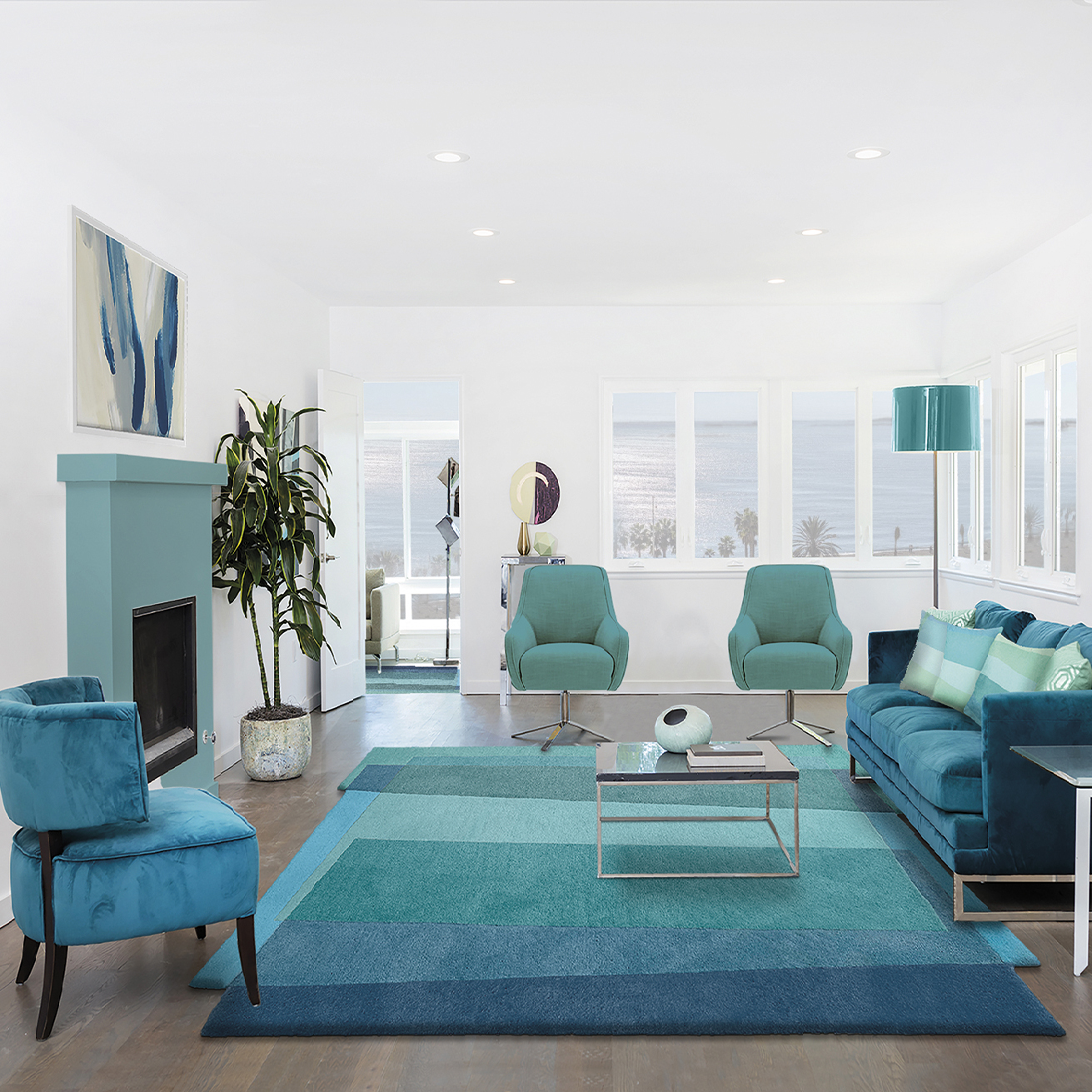 This is the experience of 'place and safety' in biophilic design – to experience nature in the trusted environment of your own home. You can achieve this in your interior in small ways by bringing in wall art of grand natural scenes or by introducing natural textures on your walls, floors and furniture. But you can also choose to go all-in by creating a natural-themed interior scheme evocative of your favourite natural element, place, or moment: i.e. the sea, the sunset, a view from the top of the mountains.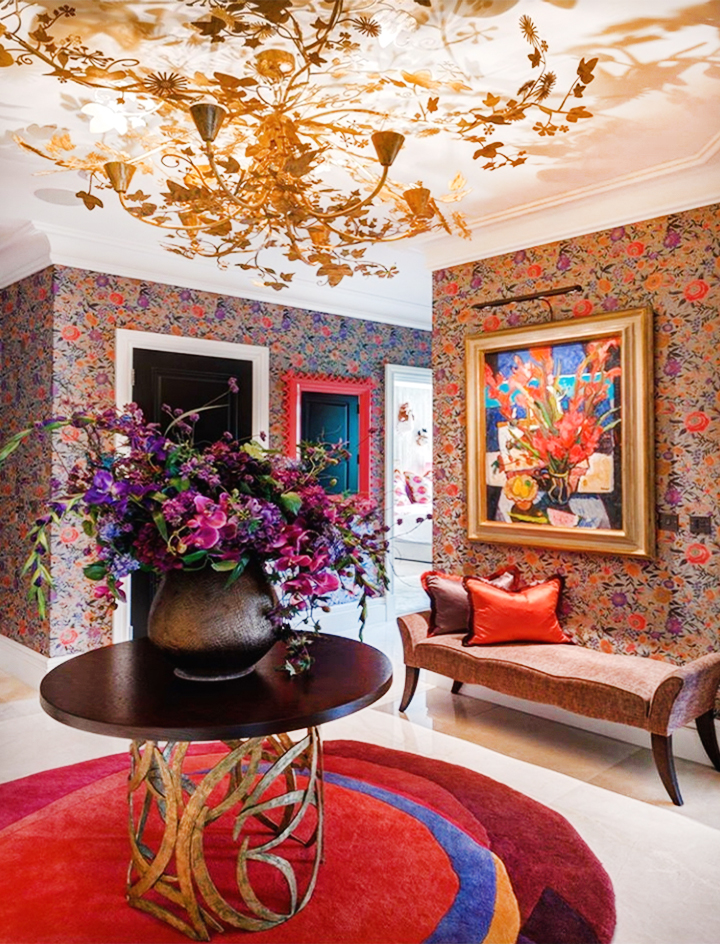 Conclusions
Biophilic design can be incorporated into any home. By using direct experiences of nature, indirect experiences of nature, and the experience of place and safety, the three tenants of this design concept, one can invite nature into any indoor space.
Natural design can bring us in tune with nature all around. It can boost creativity and productivity. It can provide refuge in the middle of the metaphorical storm of our lives.
Take a look at our nature inspired rugs or visit us in person to discuss your biophilic design needs!