We are huge fans of Isamu Noguchi's sculpture and his modernist furniture designs. Our much loved Noguchi Coffee Table sits in front of our Ortal fireplace on one of our modern art rugs in our London Showroom.
Isamu Noguchi (1904- 1988) was a prolific and critically acclaimed artist, sculptor and landscape architect. In 1947, Noguchi began a collaboration with the Herman Miller company, when he joined with George Nelson, Paul László and Charles Eames to produce a range of modernist furniture thought to be the most influential body of design furniture ever produced. Isamu's iconic Noguchi table is one of the most popular and sought after modern coffee tables and remains in production today over 70 years after it was first designed. Noguchi's work lives on around the world and at the Noguchi Museum in New York City.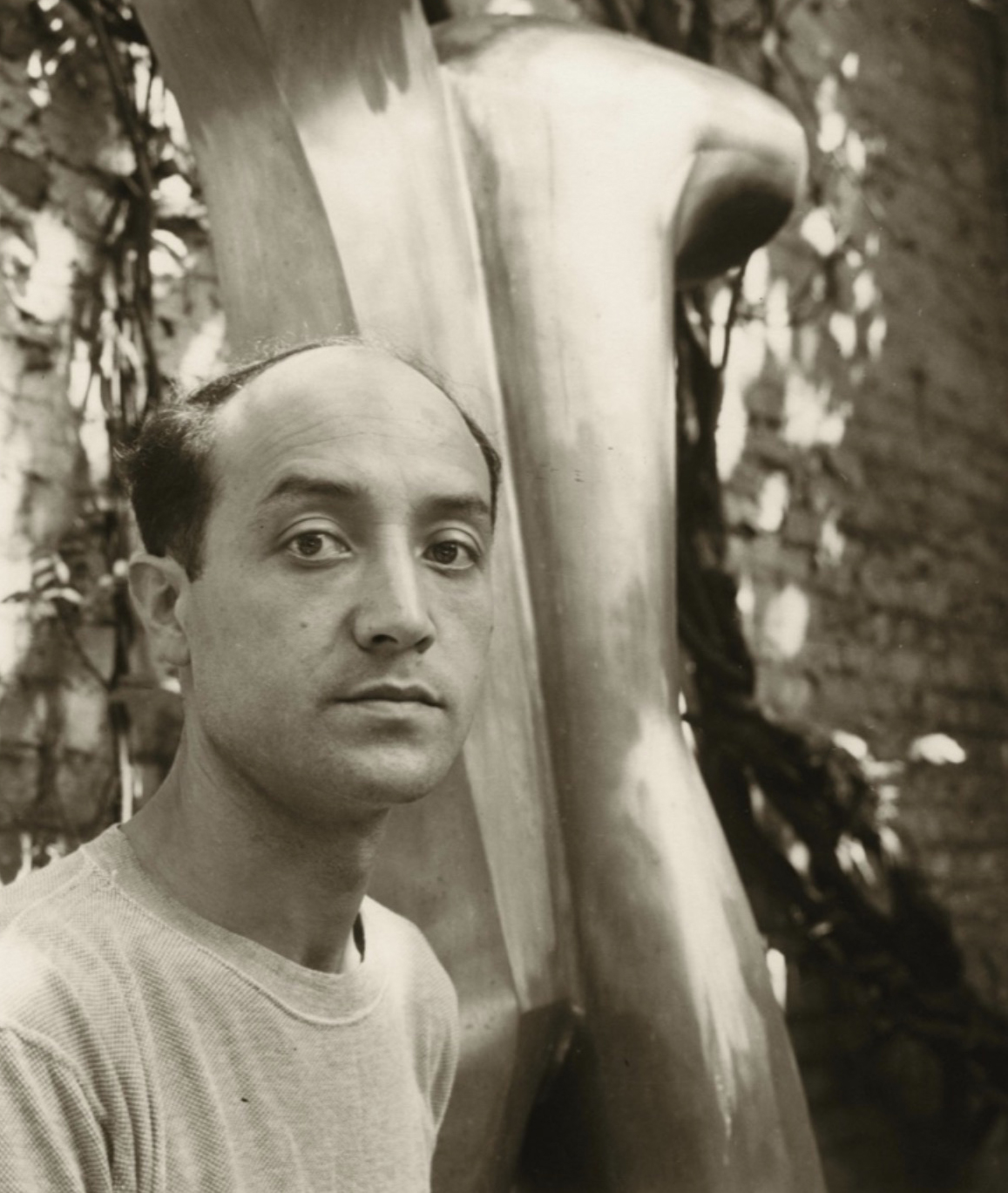 Isamu Noguchi – Life and Work
Born in 1904 in Los Angeles, he was the son of Yone Noguchi, a Japanese poet and Léonie Gilmour, an American writer. He grew up in LA but spent some of his teenage years in Japan, before returning to the US in 1922 to study medicine at Columbia University. Whilst studying, he took night classes in art at Leonardo DaVinci Art School. After only three months, he held his first exhibition which was a selection of plaster and terracotta works. He soon dropped out of Columbia University to pursue sculpture full time. In his early art career he travelled the world: he worked for Brancusi in Paris, designed sets for Martha Graham in New York and studied pottery in Japan. Noguchi worked in metal, stone, wood, mixed media and clay. His inspiration for his art came from prehistoric bones, Japanese Zen gardens and surrealism. "Everything is sculpture" was his mantra.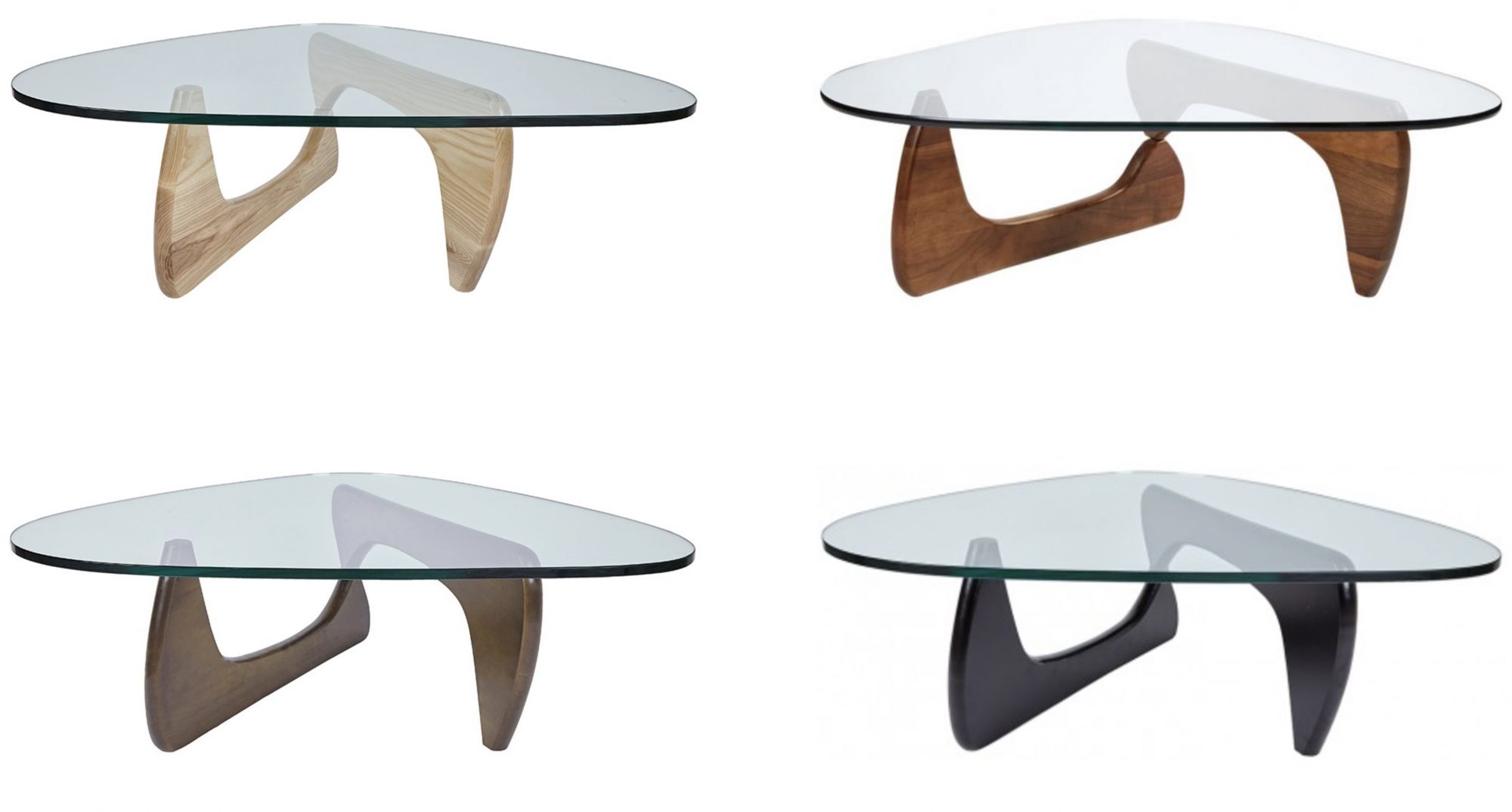 Noguchi Coffee Table
Noguchi was primarily a sculptor but later in his career he began designing furniture for mass production with Herman Miller. The Noguchi Table is his most renowned piece of design and considered one of the most famous luxury coffee tables. Designed in 1944, Isamu Noguchi described this glass coffee table as his best design. The story of how this sculptural coffee table was designed begins in 1939, when Noguchi was on a trip working with artist Georgia O'Keeffe. During this trip he met British furniture designer T.H. Robsjohn-Gibbings who asked Noguchi to design a coffee table for his home. Noguchi designed the table for him but then heard nothing from Robsjohn-Gibbings. Shortly afterwards, he saw this wood glass coffee table he had designed in a furniture advertisement.
Having seen his work in this advert, Noguchi decided to evolve the design further into what became the Noguchi coffee table which was then produced and sold by Herman. The Noguchi Table quickly became one of Herman Miller's most iconic and successful designs and a world famous designer coffee table.
The Noguchi Table's simplicity is part of its brilliance! It consists of only three elements: a 19mm thick glass top with round edges and two interlocking curved wooden legs. When it was first launched, the piece was made of walnut, birch and cherry wood. The sculptural coffee table is the perfect balance between function and art, built in a biomorphic shape, which is a recurring theme among Noguchi's furniture designs and his sculptural work. The table works best as a centrepiece in the room, as its sculptural shape and unusual form draw the eye towards it.
The Noguchi Table remains in production today and we recommend only buying it from authorised dealers who are committed to produce it to Noguchi's original specification.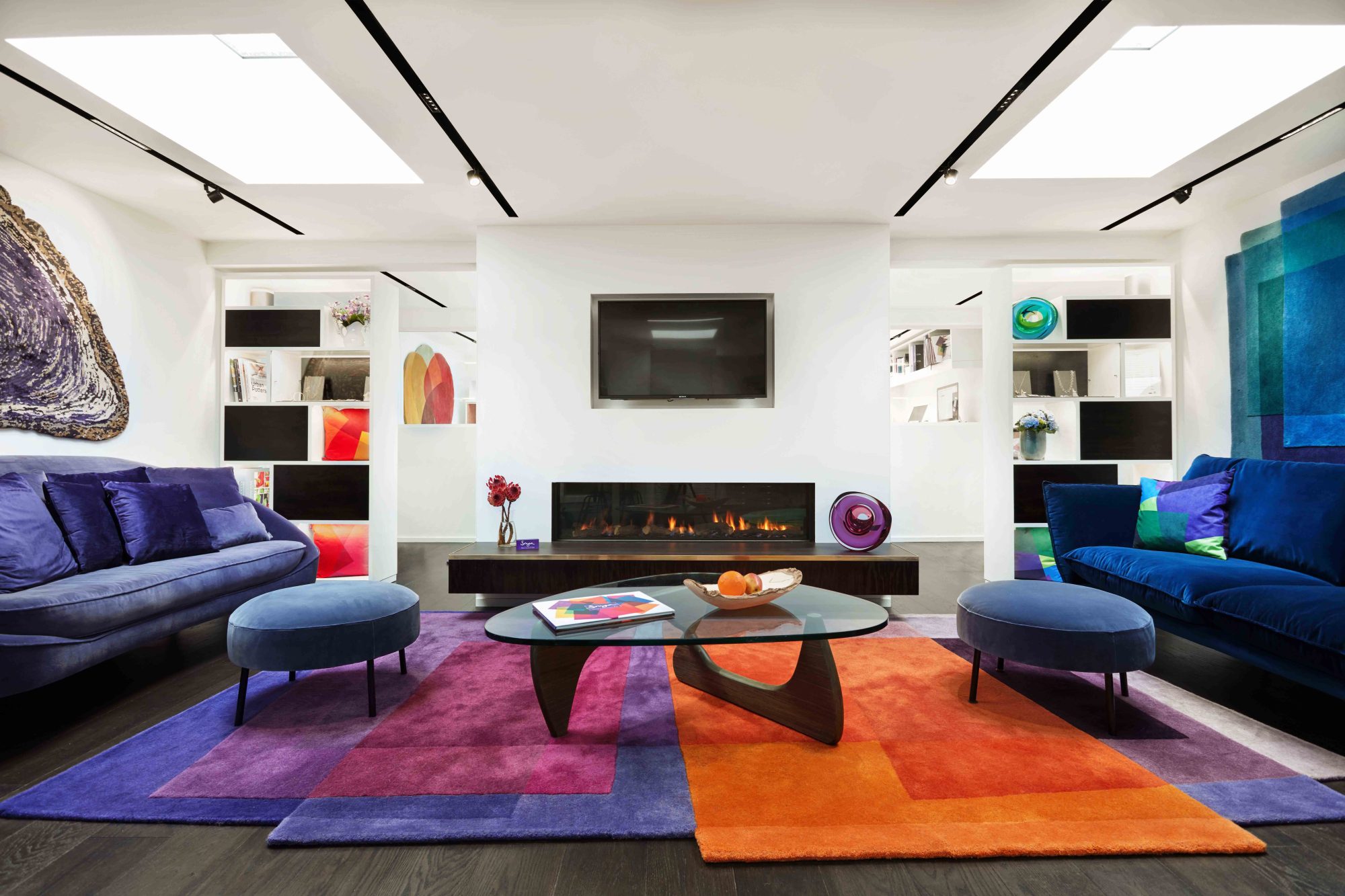 Noguchi's Other Designs
Although Noguchi is best known for his modern glass coffee table, he also designed many other products and furniture for production. His sofa, the Vitra Freeform Sofa produced in 1950, is an organic, fluid and graceful design. The shapes of this Noguchi sofa are like enlarged, flat rounded river stones which relate to his signature biomorphic design style.
The Noguchi Rudder Table was designed in 1944. Much like the designer's iconic glass topped table, this piece uses simple organic forms to create functional yet beautiful furniture. The table stands on two chrome hairpin legs and one wooden leg reminiscent of a ship's rudder.
The Akari Lamps were designed in 1951 when Noguchi visited the town of Gifu, in Japan, known for its manufacture of lamps from mulberry bark paper and bamboo. He designed the lamps to be produced by the traditional Gifu methods of construction. These works were called Akari, meaning light as illumination. The Akari Noguchi lamps are a beautiful combination of traditional Japanese craft and modern design.
How the Noguchi Table works with our Contemporary Rugs
Over the years we have found many of our customers around the world choosing this sculptural coffee table to pair with our contemporary rugs.
As the glass top of the Noguchi coffee table design is curved, not circular, and the legs are angular with round edges, the table works in harmony with round rugs and organic shaped rugs, like our Jellybean Rugs or the Bubbles rug. This luxury coffee table also works well with geometric rugs, like our After Albers Rug and our Rothko-Esque rug. In our showroom the Noguchi wood glass coffee table sits on our After Albers Deep rug.
A glass top coffee table is an excellent choice for placing on top of your contemporary rug. It allows the rug to be visible from all angles, giving its bold shapes and colours the exposure they deserve.
Many people who choose the Noguchi table for their home also choose the Saarinen table as their dining table, especially in an open plan interior. Choosing modern contemporary furniture such as designs by Noguchi, alongside our vibrant rugs creates a unique, modern and dynamic space.