Pride month is all about embracing individuality and we believe in celebrating the power of expressing your unique self with "Pride" the whole year! We picked some of our favourite rainbow coloured decor choices to bring inspiration and happiness into your home.
Colourful acrylic table: Bon Bon Coffee Table by Studio Superego
The brand originated in 2003, and it merges features of childhood toys with a modern design that sit well within high-end, luxury interiors. Made of beautiful and colourful acrylic glass, with a pop-art inspired interior, the Bon Bon Coffee Table from Studio Superego is definitely one of our favourites!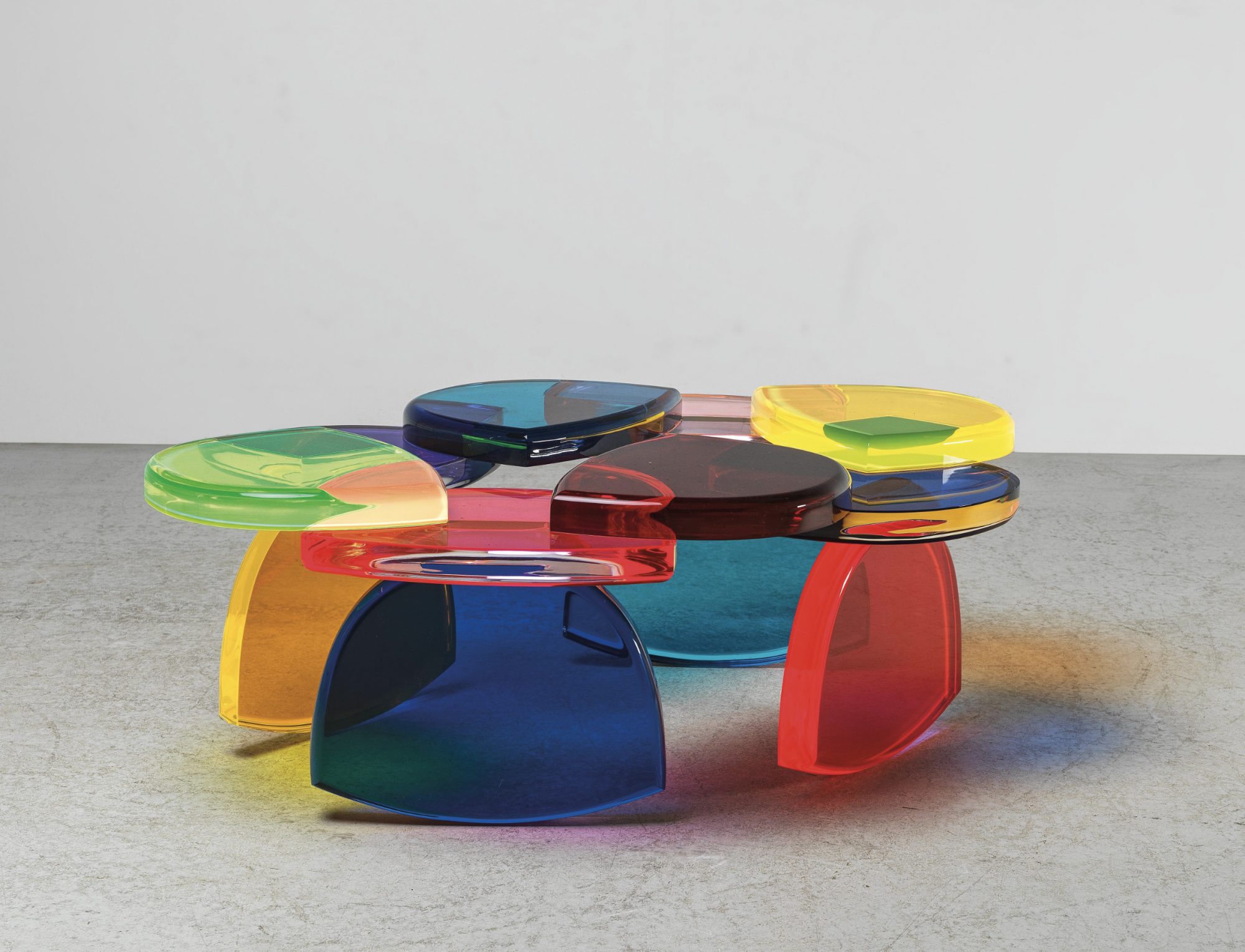 Colourful handmade ceramics: Tourron Dinner Plate by JARS
With a selection of 7 colours, these unique stoneware plates from the Jars Tourron collection guarantees a colourful dinner. Apart from the plates, the collection is formed of bows, mugs, oil bottles and cups! Now is the right time for you to look at the Jars handmade tableware collection as the world embraces a new normal, and we're gradually going back to gathering with friends and loved ones. They get an extra point for being dishwasher safe!
Handblown glass chandelier: Crystal Cluster Blue by Jeff Zimmerman
This striking, modern and luxurious glass chandelier was inspired by a picture of the Cave of the Crystals in Naica, Mexico. Zimmerman started collecting crystals as part of research and this hand-blown glass chandelier with its spectacular blue tones mimics the crystals found at the Naica Cave!
Pebble Coffee Table Smarties by Nada Debs Ombre
This eclectic modern coffee table can be extended and clustered to adapt to different needs, making it a functional as well as a totally original piece of modern design that brings an array of positive colourful energy to your home!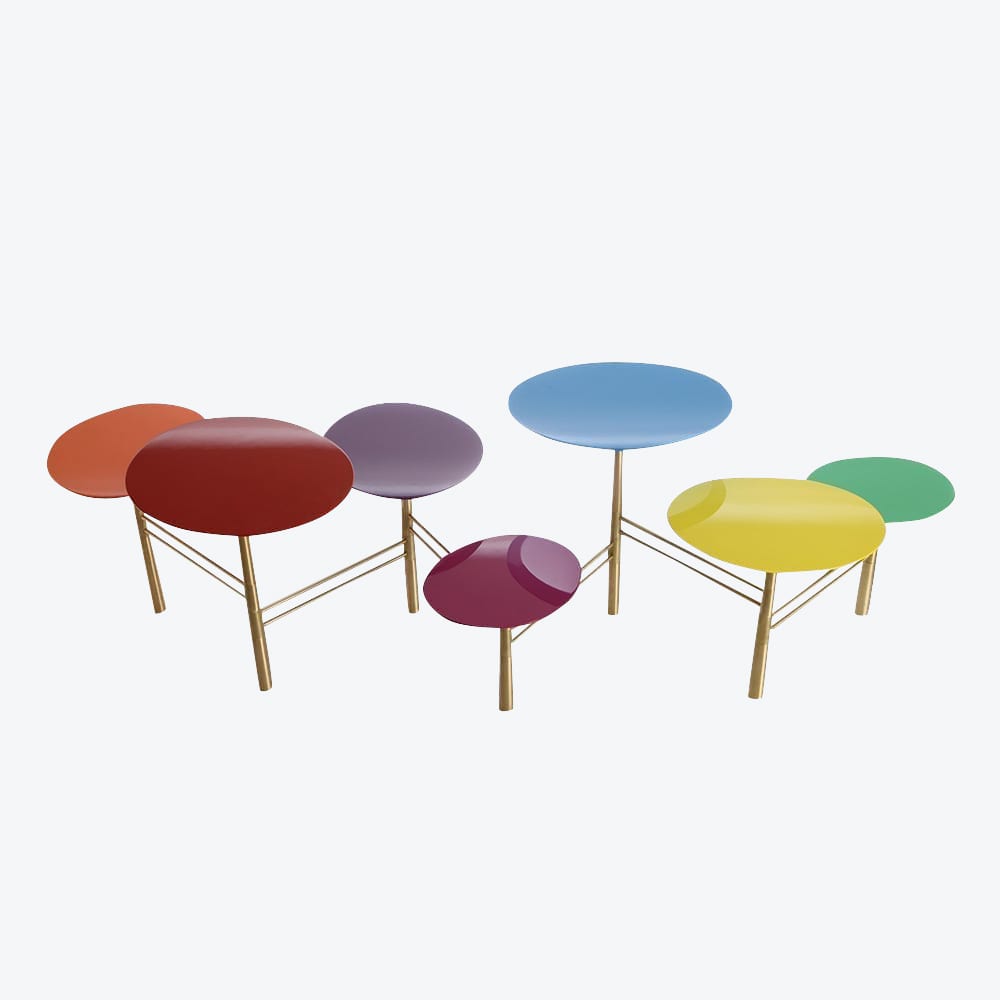 Glass Chair by Germans Ermics
This stunning ombre chair made of glass is a tribute to Shiro Kuramata's iconic Glass Chair designed in 1976. This modern designer chair employs the innovative Photobond 100 method, which bonds glass without screws, mounts or reinforcements.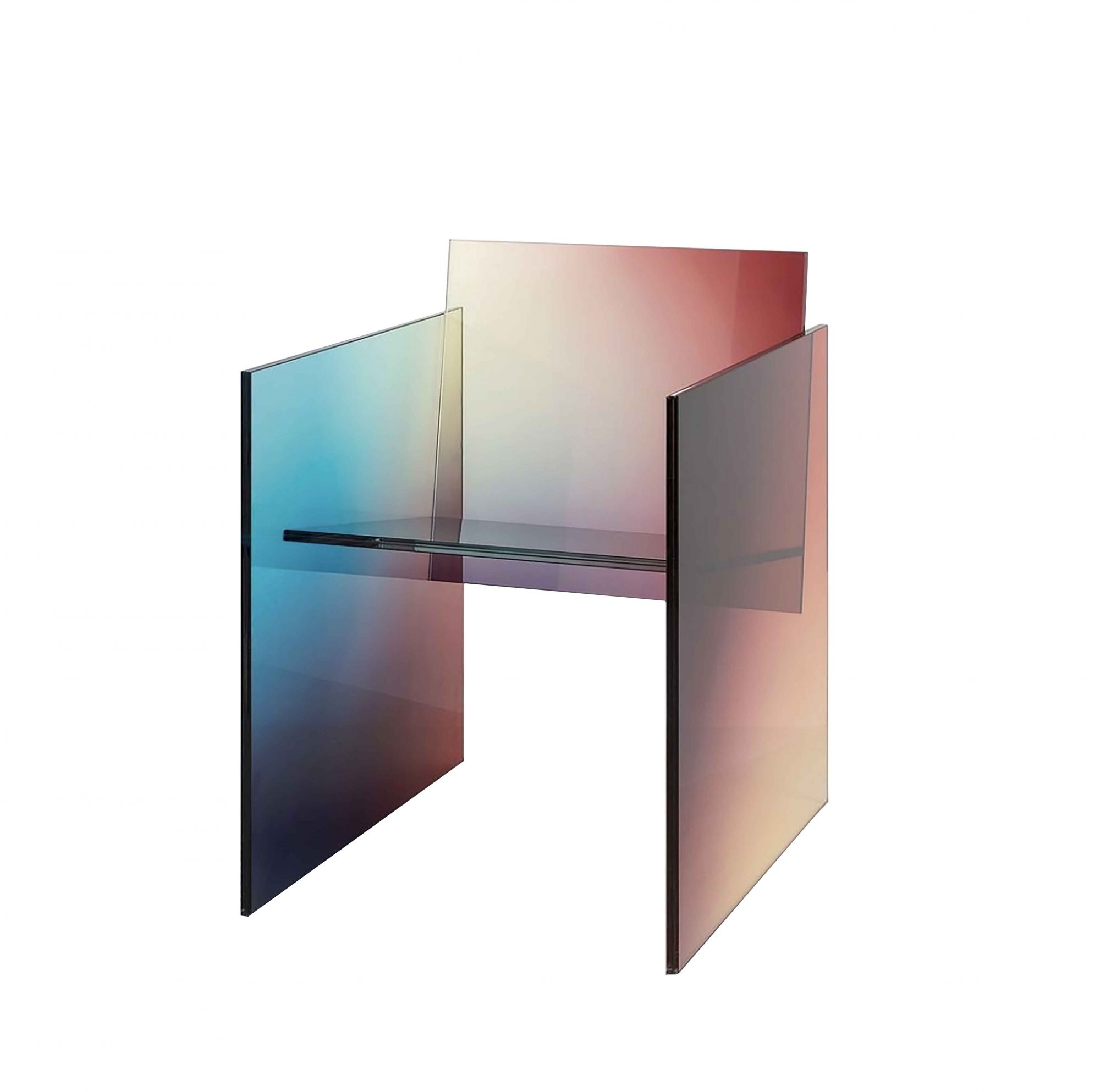 Jade Purple Brown and the Wave rug Collaboration
New York City artist Jade Purple Brown creates vibrant art filled with optimism and empowering message! Her work includes digital art as well as creative art direction.
We have had the pleasure to collaborate with Jade creating our Wave Rug. A contemporary area rug filled with rainbow colours that bring positivity and happiness to any environment!
This rug is a show stopper and the beginning of many interesting conversations when you have friends over!
Apart from being handmade, all our contemporary rugs are also eco friendly and ethically made. Our partner GoodWeave makes spot check with weavers throughout Asia to ensure that no children are working weaving rugs. A portion of the profit made by all our rugs is used to sponsor the educational programs offered by GoodWeave to the weaving families.
Pompidou Vases by Jonathan Adler
These unique, bold coloured, 70s inspired vases with a high-gloss finish look great either to complement a statement piece in your house or as part of an eclectic interior!
These vases look great together as a set or by themselves – they can work in any room injecting style and colour. Jonathan Adler vases are always a really fantastic option for any home.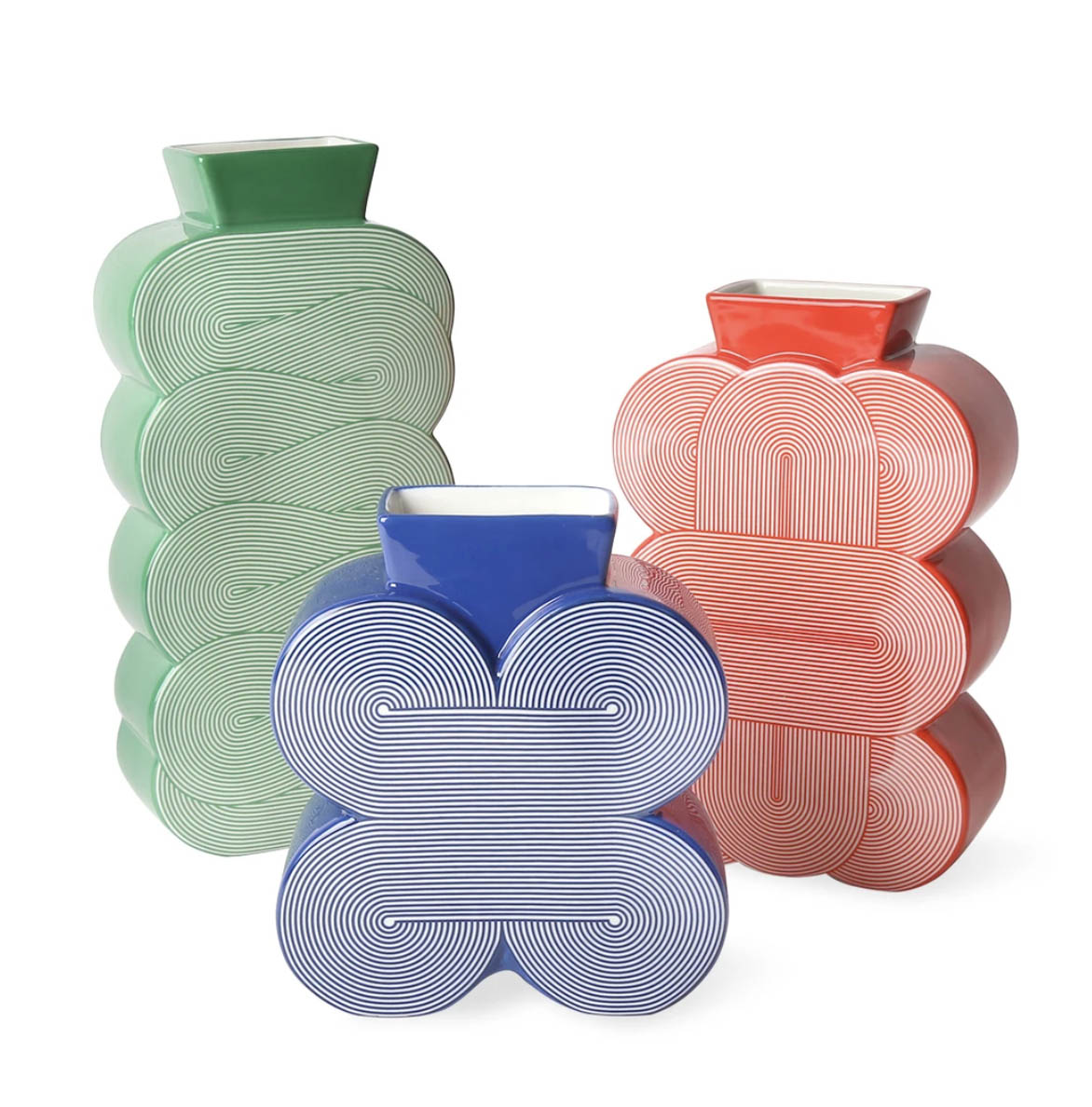 Did you like our selection? We're not finished! There are many more of our favourites on our Pinterest boards right here.
Follow us on Pinterest and other social platforms, and tag us on your favourite colourful interiors! We would love to hear from you!