Irregular rugs are a great way to refresh your home. As design trends develop, and with maximalist design continuing to rise in popularity, you may be thinking of straying away from the traditional rectangular or square shapes that dominate the rug market.
Irregular rugs work well in any home. They are the centre piece of your space, whether your home is modern, traditional or transitional. They create a sense of interest and vibrancy wherever they are placed.
The irregular rug is a Sonya Winner design signature and heavily featured throughout our contemporary rug collection. Our asymmetrical rugs are designed to make spaces dynamic, exciting and uplifting. They are statement pieces that work well in any room type to give a unique feel to the interior.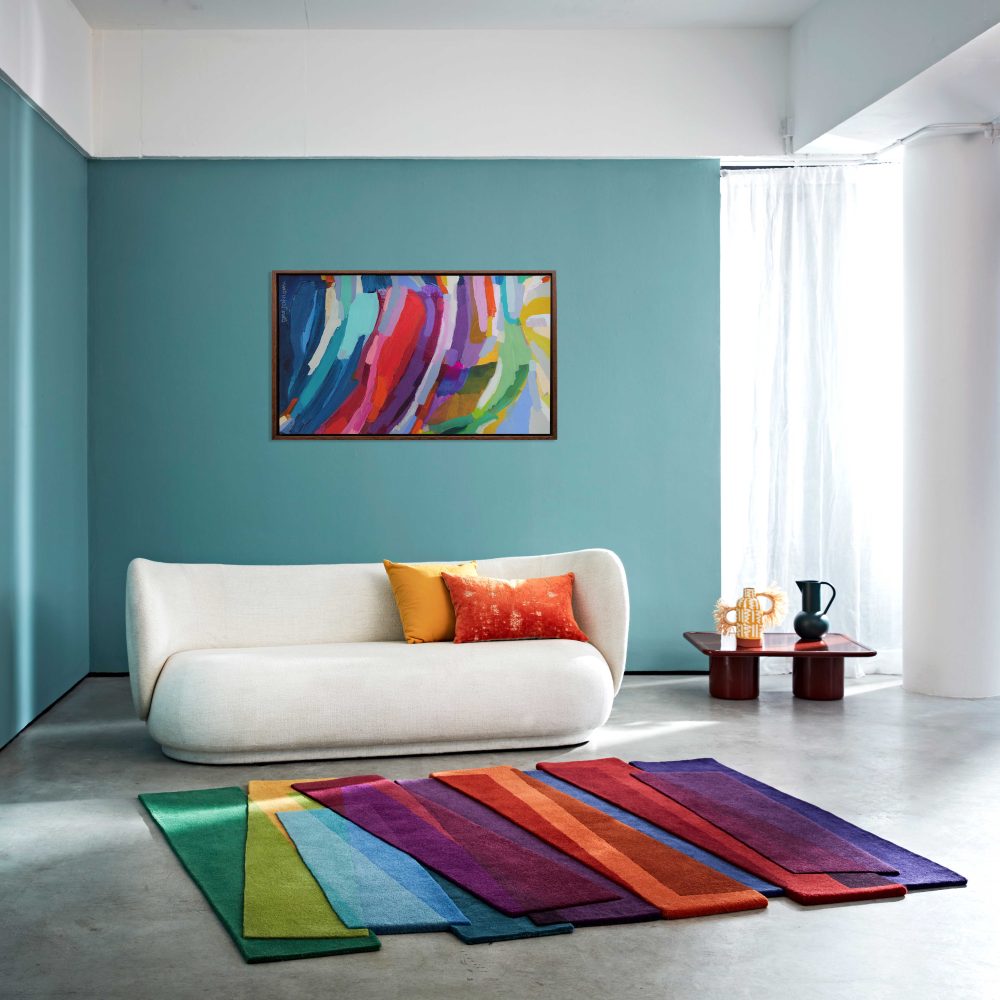 How to choose an irregular rug
So you've decided to enhance your home with an irregular rug. But with so many to choose from, how do you pick the perfect one? Adding an irregular rug to your home can be a big change, but fear not! We have plenty of tips for choosing and styling our unique abstract rugs in your home.
First of all take your environment and setting into consideration. Which room are you placing your irregular rug in? What shapes are present in your room and what kind of atmosphere are you wanting to create?
Our top 3 Irregular Rug Shapes
1. Irregular Curved Rugs
A curved rug is a great option when choosing an irregular rug for your home as a unique alternative to a traditional circular rug. The rounded edges of designs such as the Bubbles Rug is a perfect choice for your entrance room. Its vibrant colours and irregular curved shape are attention-grabbing yet welcoming and give your entryway that wow factor as the first thing your guests will see when they walk through the door.
If you're considering an irregular curved rug for your lounge, the Jellybean Rug is a fantastic choice. Its curved shape will work harmoniously amongst your living room's soft furnishings to create a welcoming and relaxing atmosphere.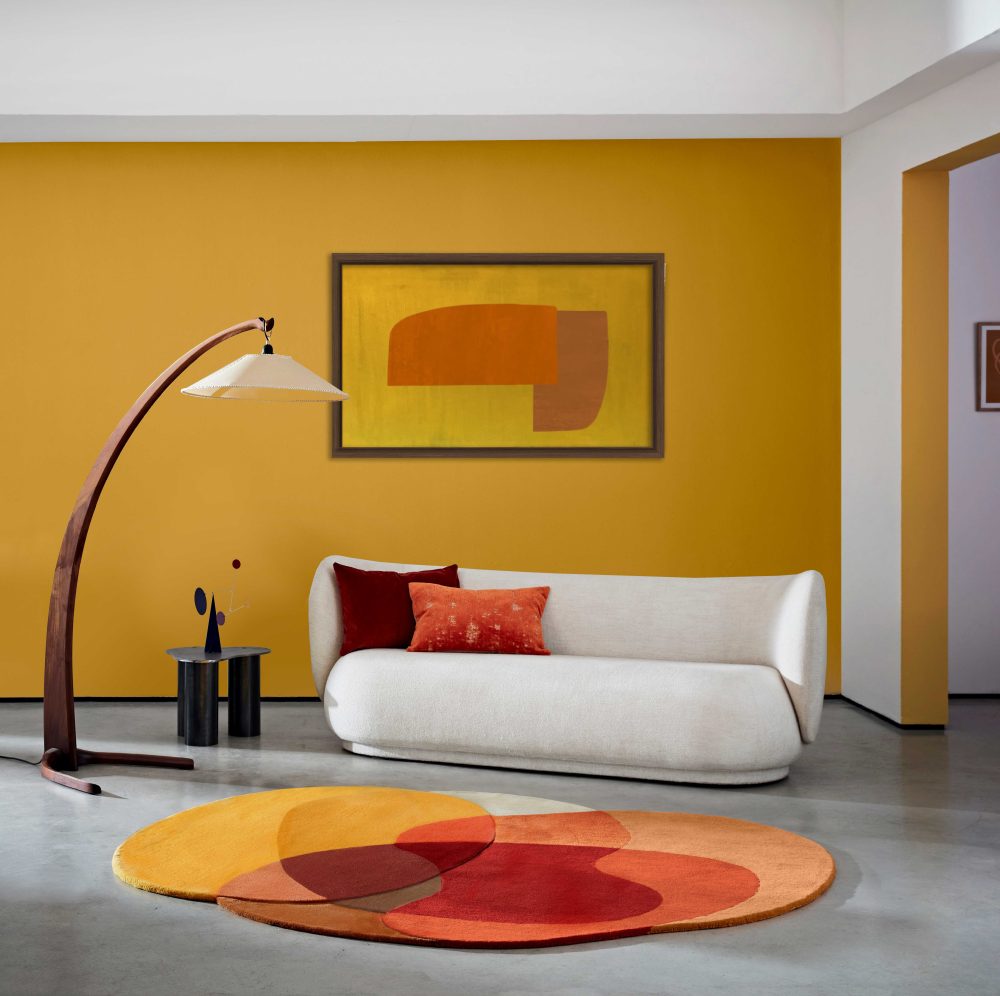 2. Irregular Angular Rugs
On the other hand if you're after something more striking for your lounge, an irregular angular rug such as our After Matisse is a great choice. Ideal for complementing modern furniture, an angular rug is also a great contrast to comfy soft furnishings to create balance in your living room.
Our After Albers and Rothko-Esque designs are also perfect for your lounge. A great twist on a rectangular living room rug, these designs are guaranteed to add a unique quality to your lounge décor. They are true statement pieces which will stand the test of time in your home. They're also a great talking point, ideal for entertaining and exciting your guests!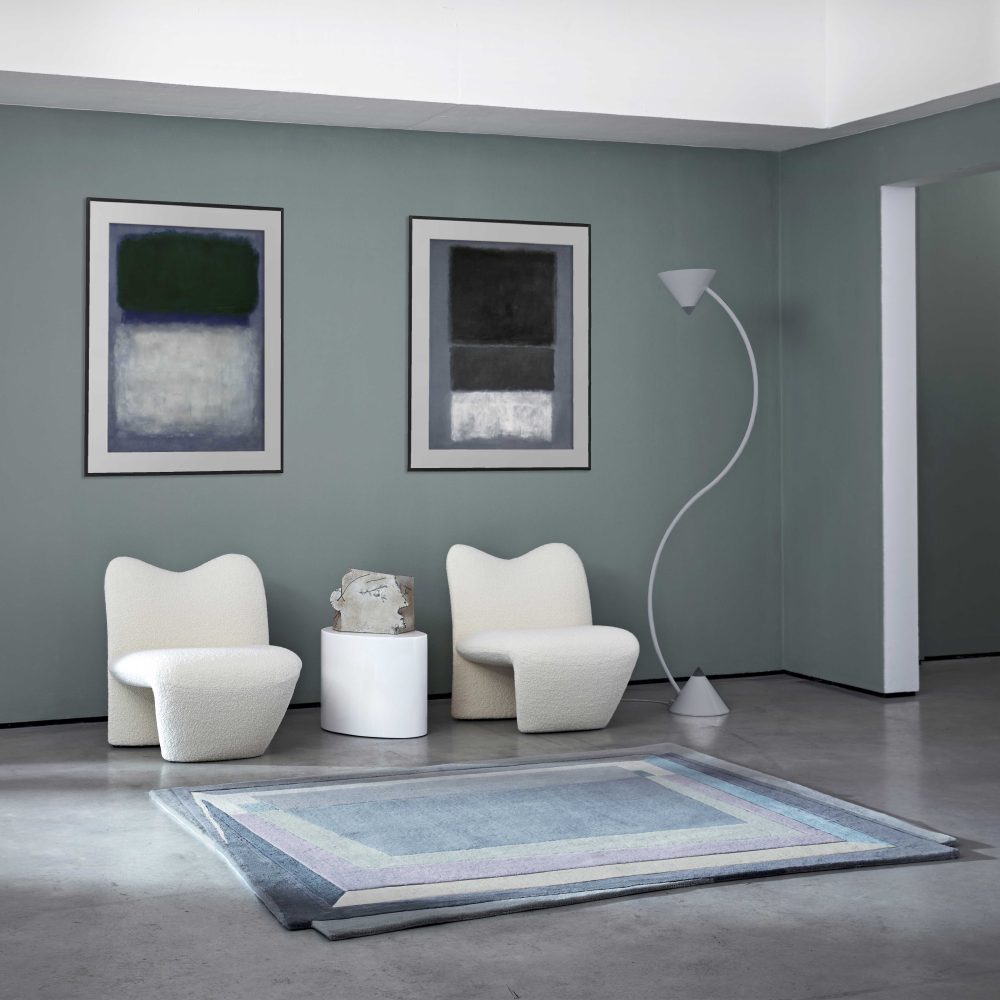 3. Irregular Runners
The addition of an irregular hallway runner to your home can bring interest and excitement to what can sometimes be an overlooked area of the home Although a space rather than a room, your hallway deserves just as much consideration as any other area of your home. By adding an exciting irregular runner, you can really add character to your hallway!
Bring your hallway to life with the Magic Stepping Stones or the Capsule runner and juxtapose a space which tends to be dominated by narrow, straight lines and uniform shapes. By adding a runner with different heights, textures and unusual shapes, your hallway will be transformed by our irregular floor art runners.
Our brightly coloured hallway runners also accentuate neutral tones such as the whites, greys and pale shades that tend to dominate hallway areas. Placing a vibrant runner in the middle of your hallway creates an effortless statement piece to be enjoyed for years to come.
How to style your irregular rug
Our collection of designer rugs features plenty of irregular designs for you to choose from.  But before investing, you might be wondering how exactly to style your new wool rug. Why not see how some of our clients have styled their beautiful irregular rugs?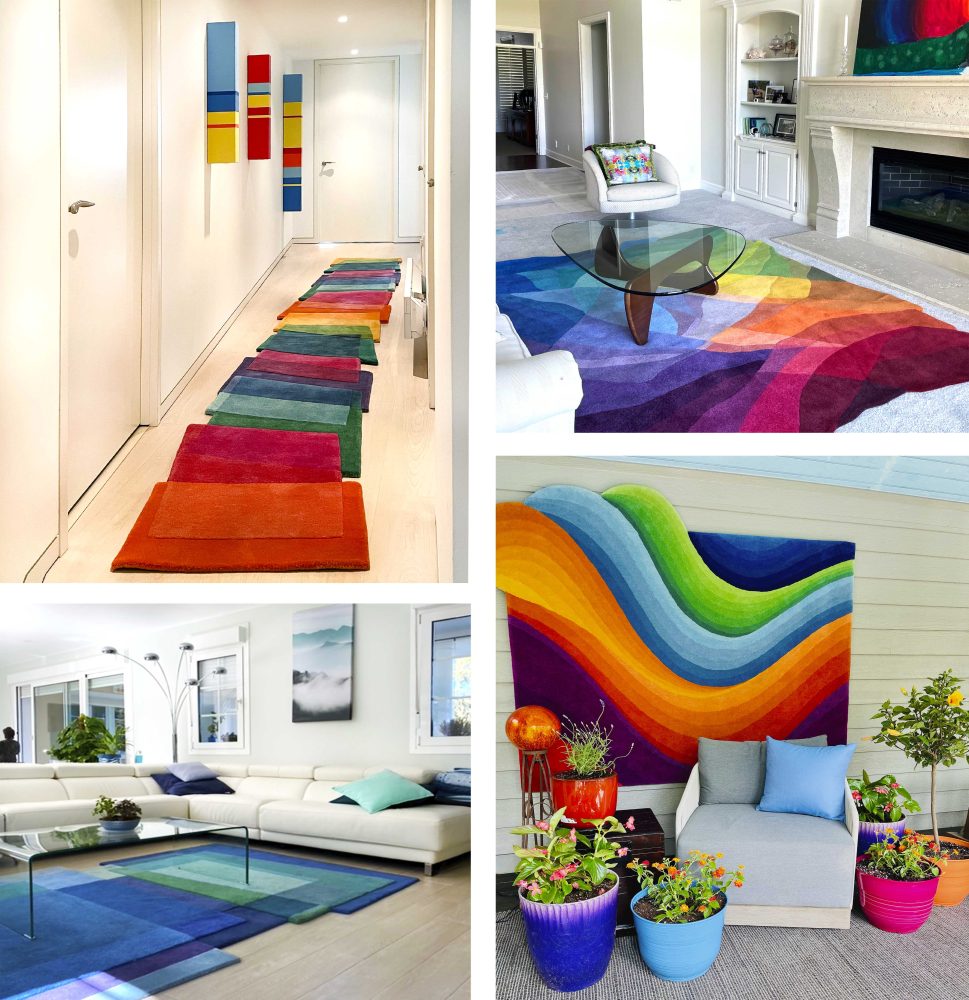 Here's how some of our clients have chosen to style their irregular rugs in their homes! This collection of images show a variety of irregular rug shapes and prove the versatility of these rugs. They really are perfect for any room in your home and any interior type!
We particularly love our client's Wave Rug being used as a wall hanging! Our rugs certainly aren't just for the floor, so we're big fans of this creative display idea. Want to learn more about using a designer rug as a wall hanging? Read our blog post!
If you'd like to see how our contemporary rug designs will look in your home, take advantage of our free visualisation service! Each product in our Rug Collection has a purple visualise this rug in your room button. Just click this and fill in a few simple details, attach some photos using your mobile phone and send!
Once we receive your request we will send your visualisations within two working days to assist you in your search for the perfect rug.
Explore our full collection of irregular rugs on our website!