Countryside La Vie: Product Recommendations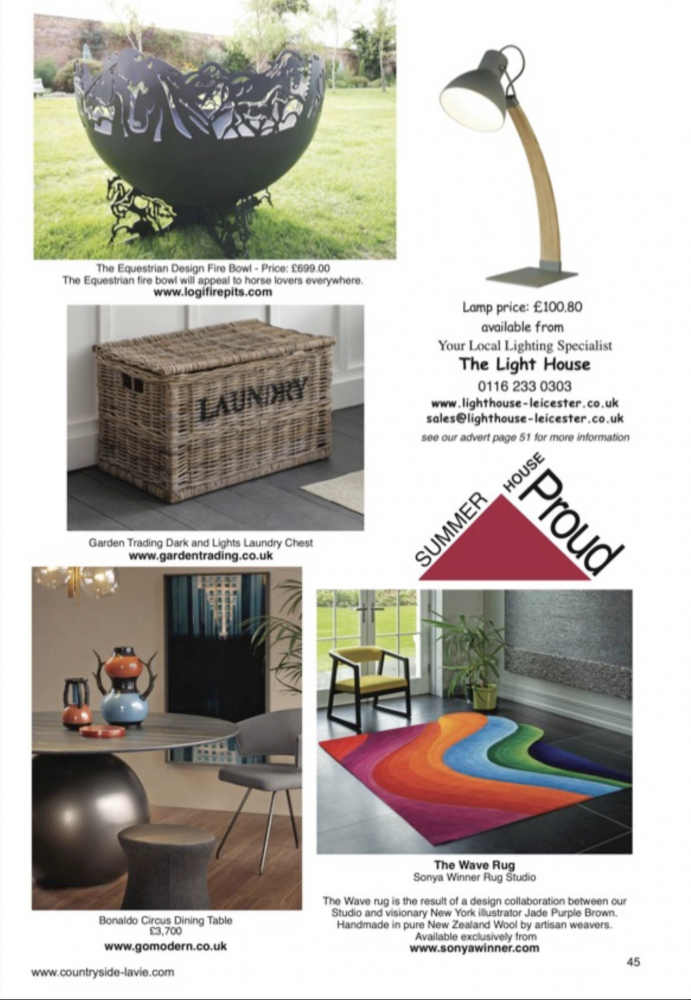 Our Wave Rug was featured in the August 2020 edition of Countryside La Vie magazine. We love seeing our contemporary rugs in product recommendation lists! This Leicestershire magazine offers wonderful property interior design highlights and Leicestershire local news. The products listed are all exciting centrepieces and we certainly agree that our rug would be a wonderful design feature in any new property.
See more of the multicoloured rugs in our collection!