Living North: Where the Heart Is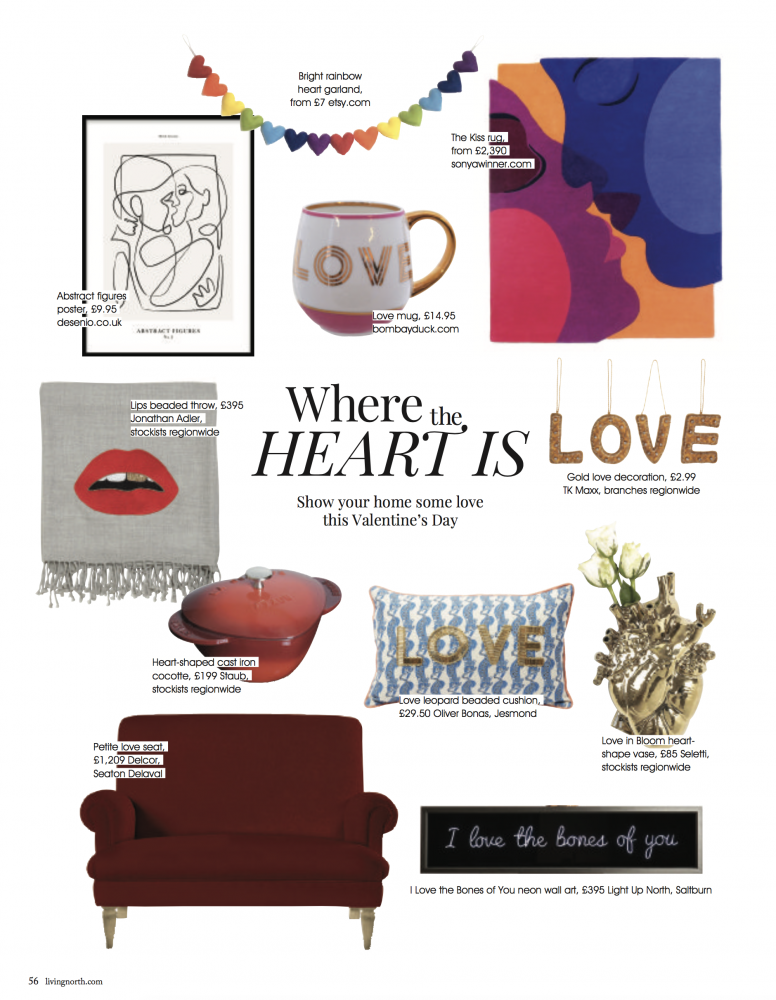 Our The Kiss Orange Rug was featured in Living North! Living North focuses on design in northeast England. We love this spread of loved themed products! The Kiss Rug focuses on an image of two people's lips almost touching. A yearning, adoring image, Our Kiss Rug certainly fits right in with these sensual items.
Explore the rest of our art rugs here!