Grand Designs: Furniture and Decor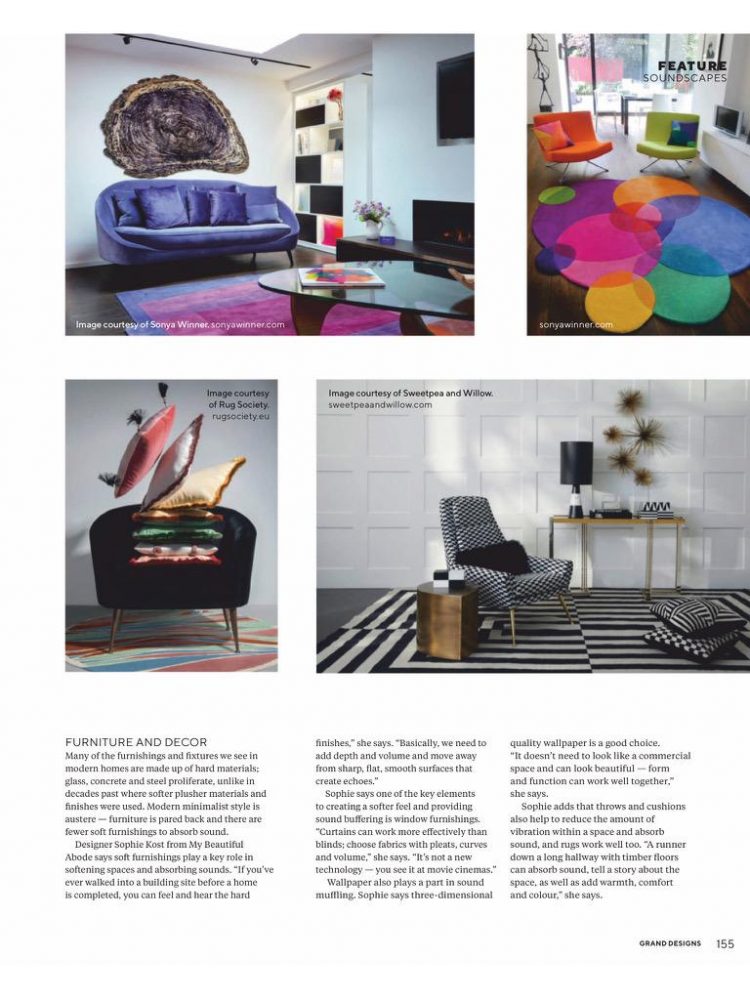 Our Bubbles Rug, Tree Trunk Rug, After Matisse Rug, and studio were featured in Grand Designs Australia! The Tree Trunk Rug and After Matisse Rug are inside our studio which is photographed in the article. The article focuses on how to use different materials to soften spaces and create a modern minimalist style. Focusing on plush materials can lessen the hard finishes and create a more welcoming space.
Take a look at our other abstract rugs for more modern minimalist style choices!