A contemporary rug is a perfect investment for your home. Our vibrant rugs are timeless pieces, designed to be kept for years to come, as your home and interiors evolve. Once you have invested in a designer rug, you will want to keep up the maintenance to make sure that your rug remains looking beautiful for years to come. But accidents happen, and spills and stains occur even with the best of care. So how do you get stains out of a carpet?
In every lively home, it's only natural that there will occasionally be a spillage or a stain, but fear not! Whether there's a coffee stain in your carpet or your furry friend has had an accident, there's no need to panic. We've put together a helpful guide to help you get rid of stains in rugs and carpets.
Damage Control
For connoisseurs of contemporary rugs, rug spills and rug stains are dreaded words! Luckily, there are some general rules of thumb to follow to get rid of stains in carpets.
When you need to get stains out of a carpet, make sure you immediately clean them. Never leave a spillage for later! When cleaning a stain, always make sure you dab it – it is never ideal to rub a stain as this can push the liquid further into the rug's fibres.
When choosing a carpet stain remover, you need to be careful to use the most suitable rug cleaning product. Choose products that will remove dust, stains and bacteria. If you aren't sure whether the product will damage your wool rug, do a quick patch test on an inconspicuous part of the rug, where any effects won't be noticeable.
Avoid any excessive moisture when cleaning stains; use the minimum amount of carpet stain remover, as you don't want the excess liquid to push the stain further into the rug! Dry the stain as quickly as possible, and always go over the area with a vacuum to remove any matting.
Coffee Stains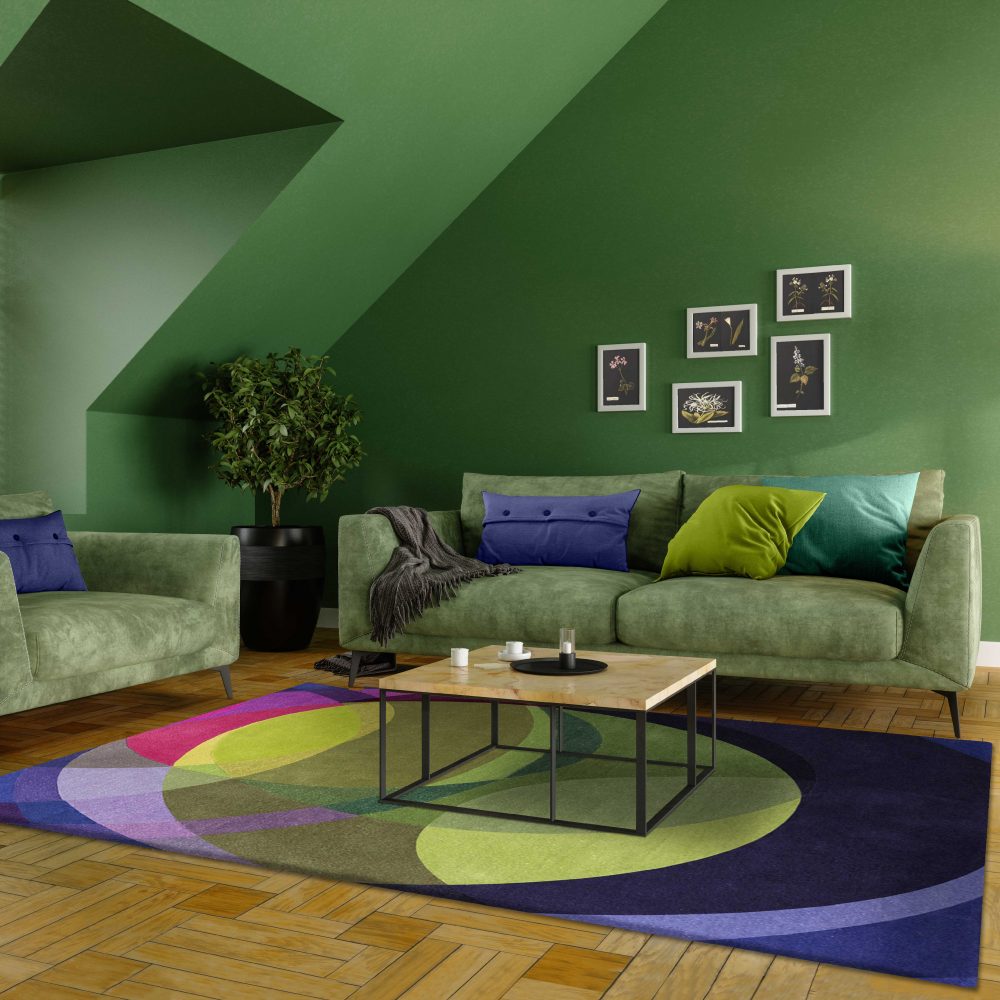 Coffee stains in rugs can be particularly troublesome, and if your rug is a light colour you'd be right to fear the worst! Coffee can stain your designer rug if not treated properly. However, there are plenty of remedies to get coffee out of carpet and keep your contemporary rug looking as good as new.
Firstly, dry the coffee stain immediately by blotting it with a dry towel. Home remedies are great to get stains out of carpet, so it's wise to pre-make a bottle of cleaning solution to keep for emergencies! Mix water, vinegar and a gentle non-bleach detergent in equal parts. Apply this homemade liquid to the stain – remember not to rub. Rinse with water the stain, then repeat. Your rug should be left sparkling clean and the coffee stain will hopefully be a distant memory!
Blood Stains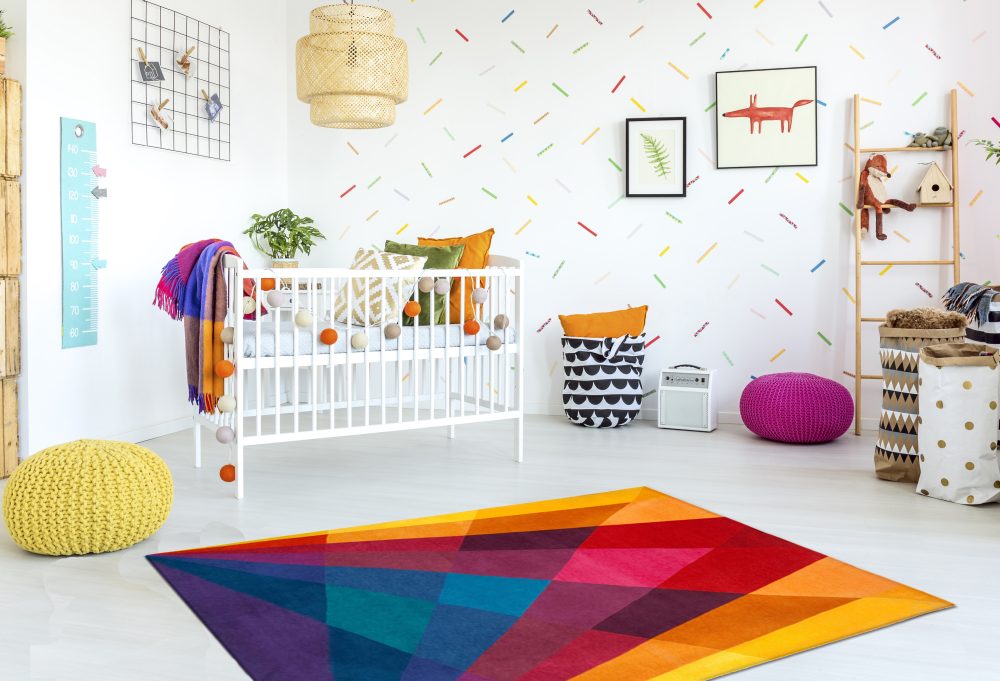 Small injuries or nosebleeds are commonplace in any household – especially homes with children! Blood stains can be tough and you may fear they have ruined your designer rug, but if you act quickly you should be able to get blood stains out of carpet.
When treating spots of blood on rugs, always use cold water! This is important as blood coagulates with heat. Cold water will prevent the blood from seeping into the rug fibres. Fill a spray bottle with 2tsp of a grease-fighting, dish soap liquid and cold water. Spray this onto the stain, entirely soaking it. Then use a paper towel or a dry cloth to blot the stain. Rinse with cold water and repeat if necessary. It may take several attempts but your designer rug should recover!
Ink Stains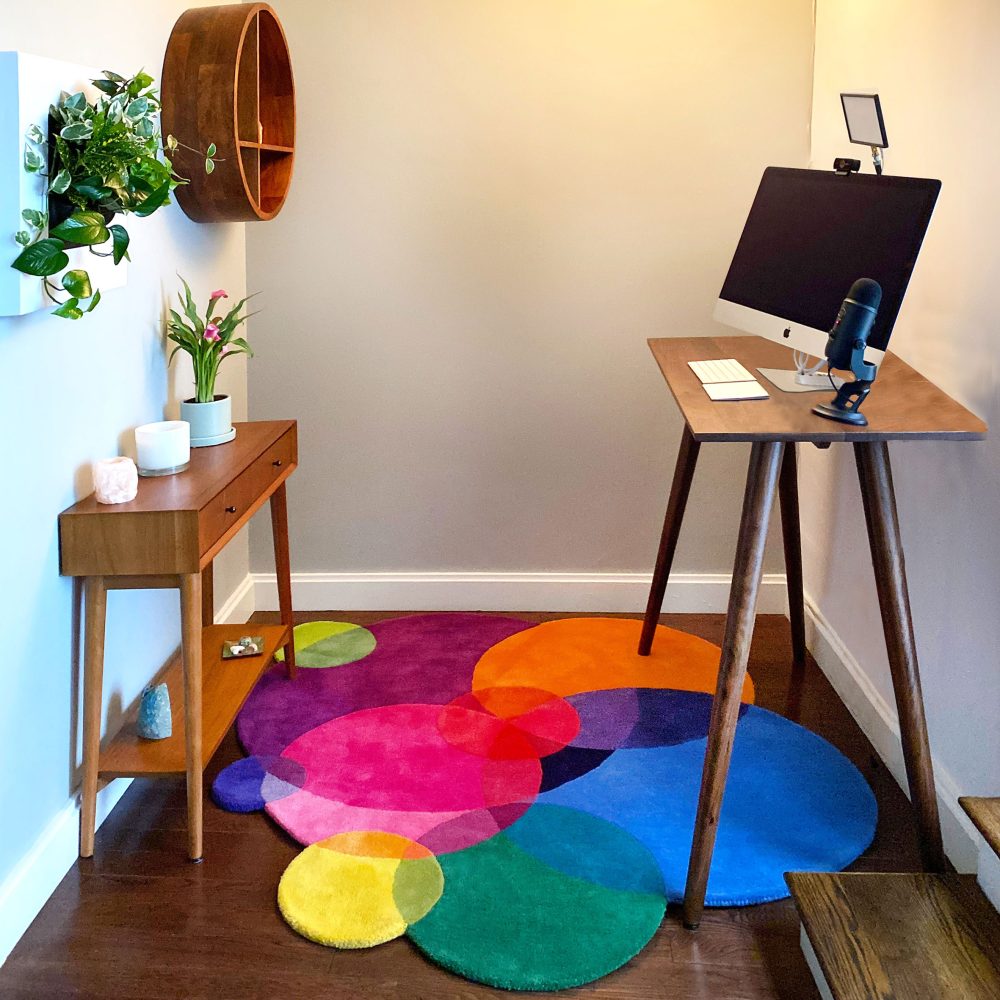 Ink stains can be common if you have a contemporary rug in your office or study. All it takes is a leaking pen to cause an ink stain on your carpet! If you're wondering how to get ink stains out of carpet, thankfully it's a simple process. Dampen a clean cloth with isopropyl alcohol then dab the cloth on the ink stain. Be careful not to rub or scrub, as this can spread the ink around! Let the rug stand for a few minutes, then vacuum to remove excess moisture.
You can also use products from around your home to help treat ink stains in rugs! Hairsprays and nail polish removers, which have high alcohol content, can help to remove ink. When using these chemicals, make sure to rinse with water then blot until the spot is dry.
Pet stains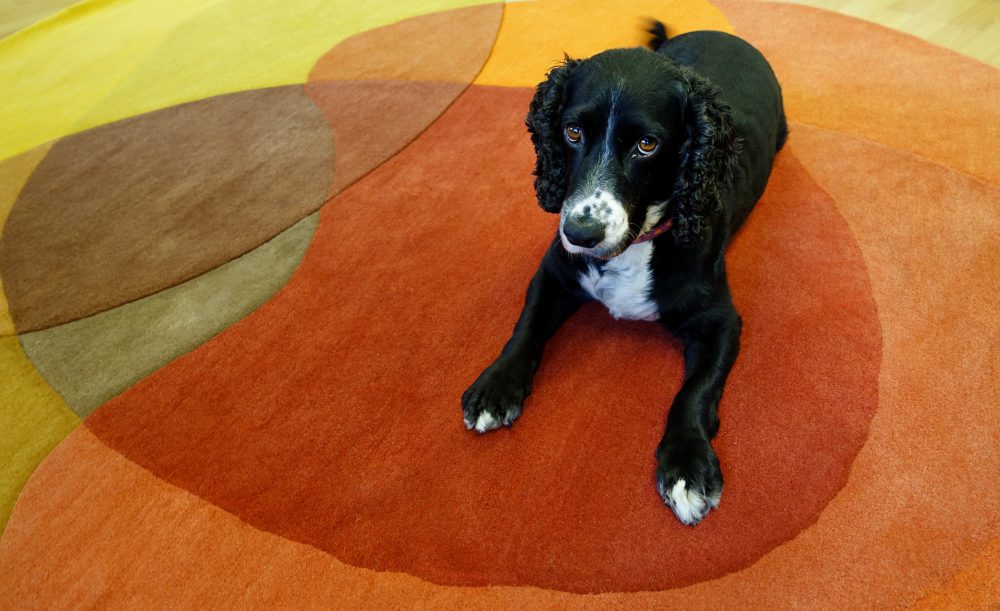 Getting a new pet has its joys, but there are also downsides! Puppies and kittens, and other young animals don't know right from wrong, and it is commonplace for them to relieve themselves on your contemporary rug. But don't fear! We're very familiar with how to get dog pee out of carpet.
First, lay a towel over the area to absorb any excess liquid. A solution of hydrogen peroxide with a teaspoon of washing up liquid will help to get pet stains out of carpet. Apply this directly to the stain and work the solution into the rug fibres. Blot this away and leave to dry. There are also plenty of specialist carpet cleaners for pet owners if you don't have the materials to hand!
As smells can cling to fibres, there may still be an odour lingering in your contemporary rug. Using a solution of vinegar and water will help to neutralise the smell. Pour this mixture onto the urine stain and leave for 10 minutes. Then, soak up the liquid with a dry cloth or towel.
We wrote a blog post which goes into further depth on removing even the toughest of pet stains! Read more here.
Most of these techniques and procedures use household chemicals, cleaners and supplies to remove stains from carpet. If none of these prove to be fruitful, it is best to consult professional rug cleaners. We also recommend having your beautiful designer rug professionally deep cleaned once a year. This will prolong its life and keep it looking beautiful in your home for years to come!
One great tip is to get your contemporary rug Micro-Sealed when new – this product is new to the domestic market but has been successfully used in the airline industry to protect seats and carpets. Micro-sealing protects your carpet by preventing liquids penetrating the rug's fibres so the stain does not sink into the rug.
Read more about Micro-Sealing your rug here.