2021 has been a year of change and we predict 2022 will follow suit. With the increased use of the internet during lockdowns, Gen Z took over the conversations on trends and created the buzzwords now on the tip of everyone's tongues. 'Vibes' and 'energy' are currently in conjunction with every form of trend; in this case interior colour trends.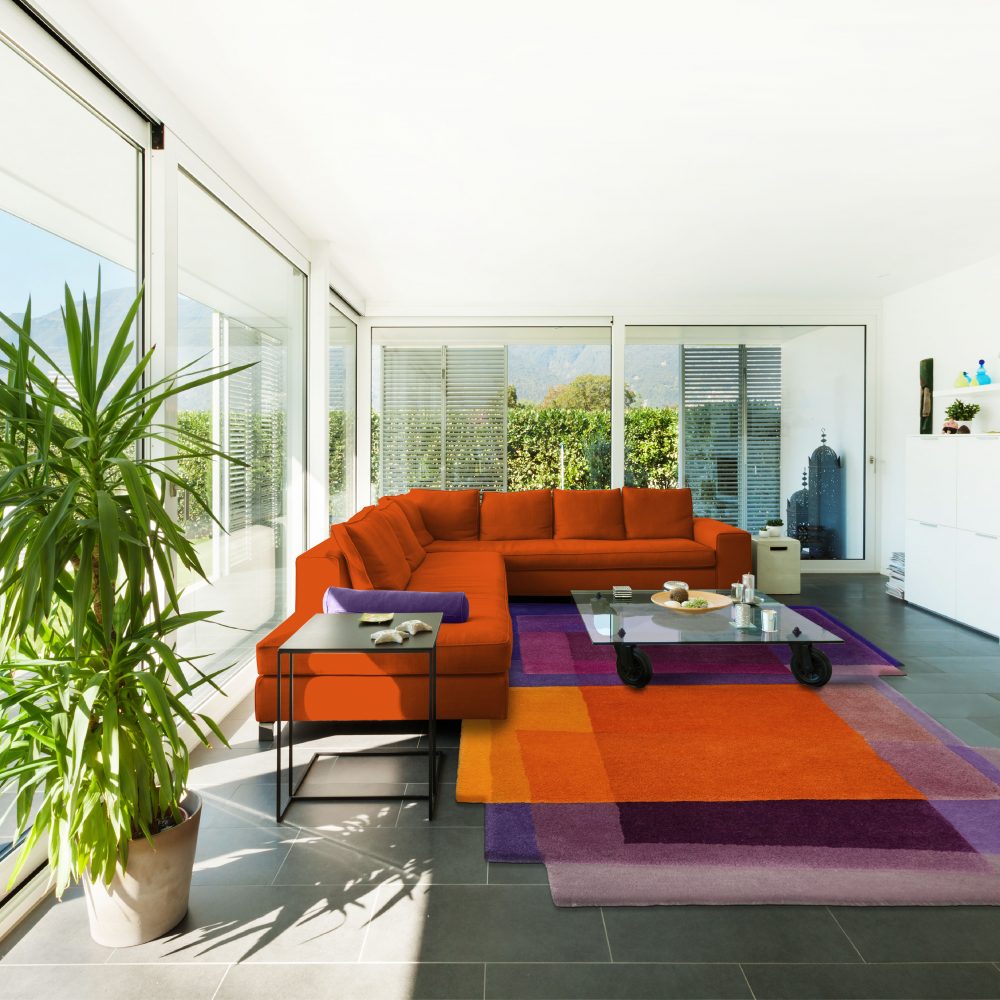 Moving into autumn trends 2021, the "vibe"(meaning the atmosphere or emotional tone) is changing. Warmth and cosiness are being yearned for but also vibrancy and energy in design elements that come from the upcoming interior design trends.
The reality of Covid 19 is still present. The summer had its moments of uncertainty which means that the colder months make us appreciate the comfort and safety of being at home. The current climate means that our interior is something to take more pride in to make it an aesthetically pleasing hub for us to enjoy.
There is a new way of approaching the space we occupy defined by an enhanced attention we pay to the space we are a part of. Our living space is being taken more care of because, in a sense, it has been taking care of us. This is why our desire in interior design trends 2021 lies in self-preservation – the place we spend most our time in needs to be a place that allows for calm, but also spirit and stamina to keep going.
2020 saw the workspace and home space combine and it continues in this vein with some companies considering permanent 'work from home' agendas. This new normal has meant there is an appetite for a settled and grounded area, giving way to high functionality as well as comfort.
At the same time, the mentality of today is in fact optimism, with the rise of immunisation in the UK and other countries we can think "hopefully things will get brighter". The optimism beginning to creep in can be reflected in your fall 2021 fashion trends and colour choices.
The colour trends 2021 that have been casted are indeed warmer, with deep reds and burnt oranges at the top of the list. Our Rothko-esque Rug (Deep) is a perfect match for this trend. In relation to the rug's title, art itself can inspire you to pull out colours that draw you closer and ultimately reflect future interior design styles.
Inspiration for your choice of interior colour based on the upcoming trends could be from raw material itself. The warmth of colours like red stone or clay is very much part of the interior colour trend list. Rodin's sculptures (EY Exhibition showing at the Tate Modern until October 31st) have a plethora of earth tone and warm colours; parallels can be drawn with our Landscape Area Rug. Both display the return of nature and the earth we occupy within the space we occupy.
Once inspiration is achieved you can move over to the style you are hoping for your interior space. 'Granny chic' has dominated the conversation of autumn trends, with an emphasis on home comforts and nostalgia. Tea cosies with lace trims atop a sturdy and warm wooden table, now that's the vibe. Vintage has made its return among almost all generations in not only fashion, but furniture too. What is being forecasted for this autumn in home interior design is this amalgamation of older, traditional pieces with funky eclecticism. Maximalist interior design has also made a return.
Two interior designers that use this amalgamation are Robert Kime and Luke Edward Hall. However, they approach it from different ends of the spectrum. In Kime's designs, the mixture of vintage pieces, browns, reds, deep tones, and English traditionalism gives off a nostalgic appearance, while Edward Hall injects vibrant colour and pattern to an originally neutral space. Now envision both aesthetics had a child, this is what we will be seeing more of with top interior design trends 2021.
Moving on to the actual colours predicted in the interior colour trends 2021, Dulux named their colour of the year 'Brave Ground', which makes complete sense. We have been on entirely new ground since the start of the pandemic and the adaptation of the world we live in. Surrounded by restrictions means we have all in a sense been brave doing it. New ground signifies uncertainty and here we are, still continuing.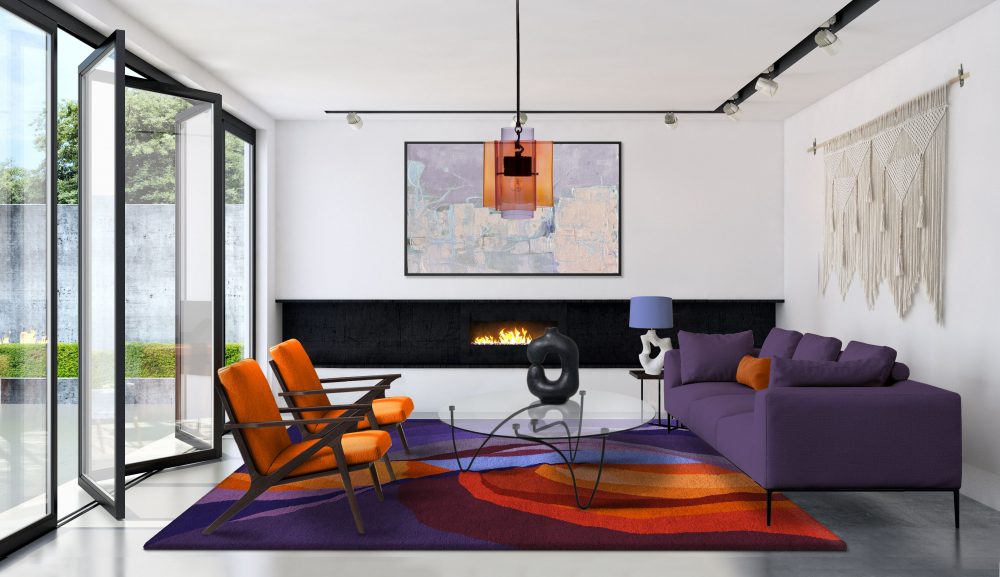 The lightness of spring and summer has passed. There is more of a yearning for that deepness which ultimately conjures the feeling of warmth. Heaviness is not a bad thing in these times. It's time for grounding.There's more time to be spent in the house, so let's make our design aesthetic fitting. The upcoming cold weather outside means you should turn the heat up inside for home décor trends 2021, done with reds, burgundy and deep, warm greens. Autumn and winter result in almost all your time spent indoors and it should be a space where it is inviting for others to share with you. That being said, not everything has to be in deep tones and dark hues. A pop of colour is still part of these home décor colour trends 2021. Take a burst of red or orange, like in Jellybean Rug (Mango) or Deep Sunset Rug, to emphasise that optimism we have started to feel.
2021 interior design trends are geared more towards feeling – the feeling you want to evoke in the space you are inviting others into. If you want to feel grounded and settled, colours in the Landscape Red Area Rug combine these feelings, but if you want to exude positive optimism, the pop of orange in The Kiss Rug (Orange) is highly suited. Pick out the colours from what's trending for you.
Let's be real: What is YOUR vibe?